I have heard of the Roscoe's famous Chicken and Waffles and planned to visit the restaurant with my husband at some point because we love experiencing different restaurants. But I never thought to make the dish at home until I saw it posted on Instagram @Rachellelyann around Christmas. So, I made this dish for our New Year's Eve dinner and OH MY GOODNESS was it good! I may just make this a new family tradition for NYE! And this was so so easy! Of course, made easy by having a Waffle Iron and a Deep Fryer.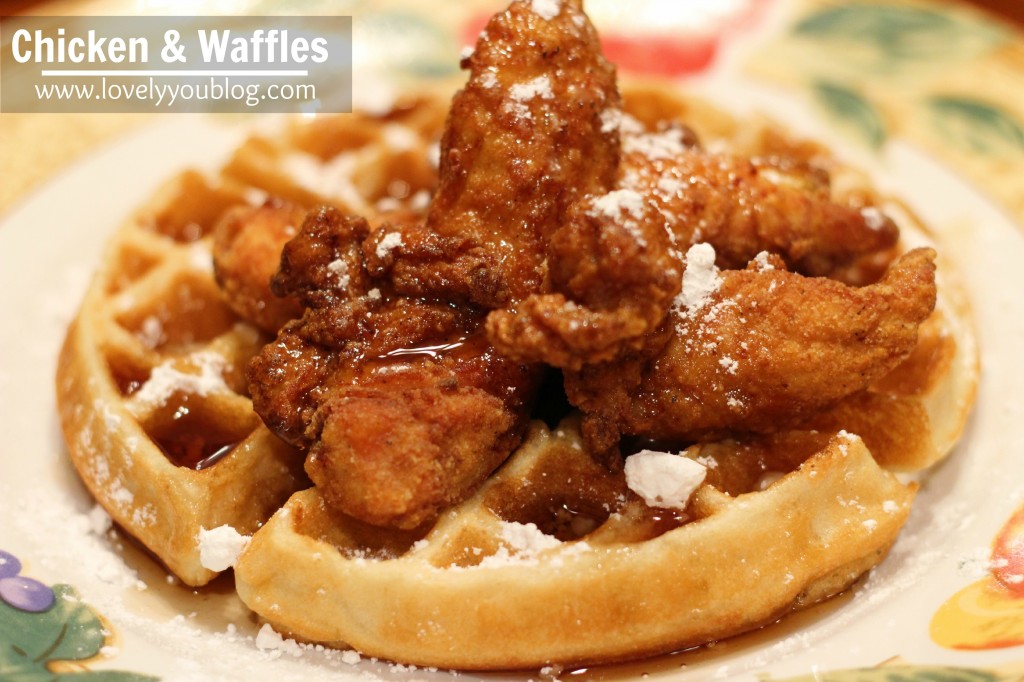 Ingredients
1 lb Chicken pieces (I used chicken tenders)
Salt
Pepper
Lawry's Seasoning Salt
Worcestershire Sauce
House-Autry Original Chicken Breader
Aunt Jemima – Buttermilk Complete
Powdered (Confectioners) Sugar
Syrup
Directions
Heat Oil to 365 degrees F for Deep Fryer. Wash chicken pieces and season with Worcestershire sauce, salt, pepper, and Lawry's(r) Seasoning Salt. Then coat the chicken pieces with the breader. Drop pieces in the fryer and cook for 10-12 minutes or until brown. For the Waffles, follow the recipe on the box which only requires adding oil and water to the mix. Lastly, I plate the waffles with the chicken, added a little butter, powdered sugar and yummy syrup!! Quick and Awesome! You should make it this weekend!
What have you been up to lately in the kitchen?
Linking up with Call Me PMc and This Gal Cooks for Marvelous Mondays (early, I know)!