Happiness Boutique Review
The Happiness Boutique is an online boutique that believes Happiness is contagious and I couldn't agree more!
My vintage necklace arrived in the cutest white box with the Happiness Boutique label along with a cute bookmark with the following quote:
"Yesterday is history. Tomorrow is mystery. Today is a gift; that why it's called a present." -Bil Keane. Isn't that sweet!
So on to the unboxing…When I opened the box, there was a personal message inside, saying thank you for collaborating. Along with that, was a business  with information regarding their Rewards Program and one thing that I thought was so cute…"Grandma's tips on jewelry care" for the care instructions for the necklace! That was so cute! I'm girly so all these things were super impressive to me. But speaking of the Happiness Boutique Rewards Program, this is available to anyone, including YOU! With this program, you basically shop their site and receive points for sharing your purchases. Upon accumulating a number of points, you can receive free gifts…sounds like a winner!
The necklace was securely bubble wrapped to protect the piece during shipping and when I unwrapped it, it looked perfect! And what a STATEMENT this necklace makes! It's very well made and a bit heavy. It came in an antique gold featuring clusters of brooches, stones and crystals on a thick linked chain. It's gorgeous and I love it! You will definitely see this piece showing up in my style posts! You've gotta try out this place. They not only offer jewelry but clothing and other accessories as well! If you are looking for STATEMENT pieces, this can definitely be your go to!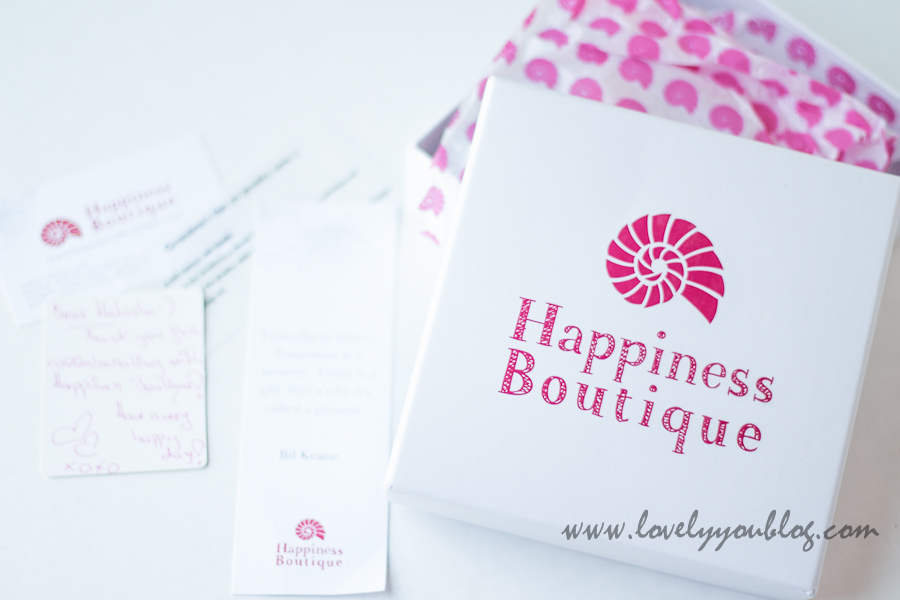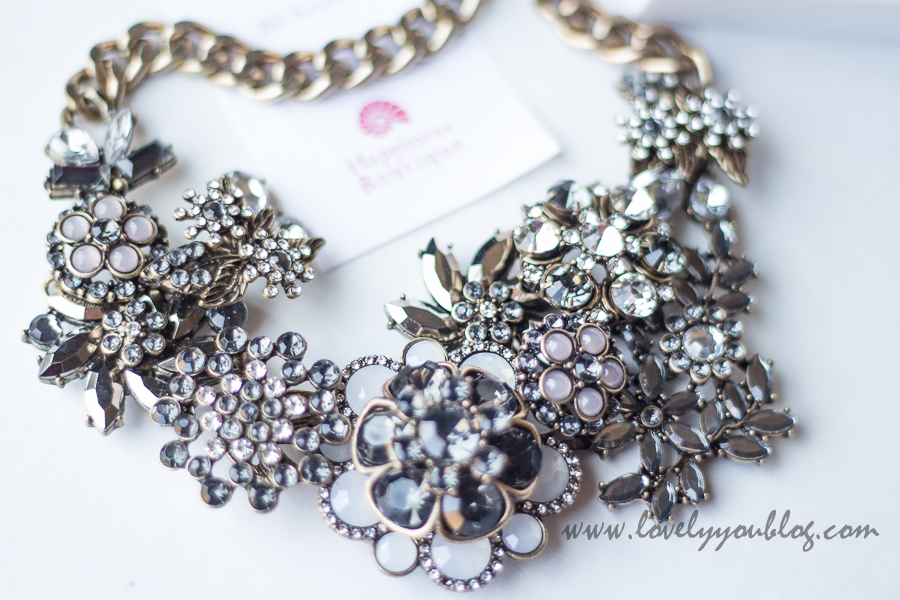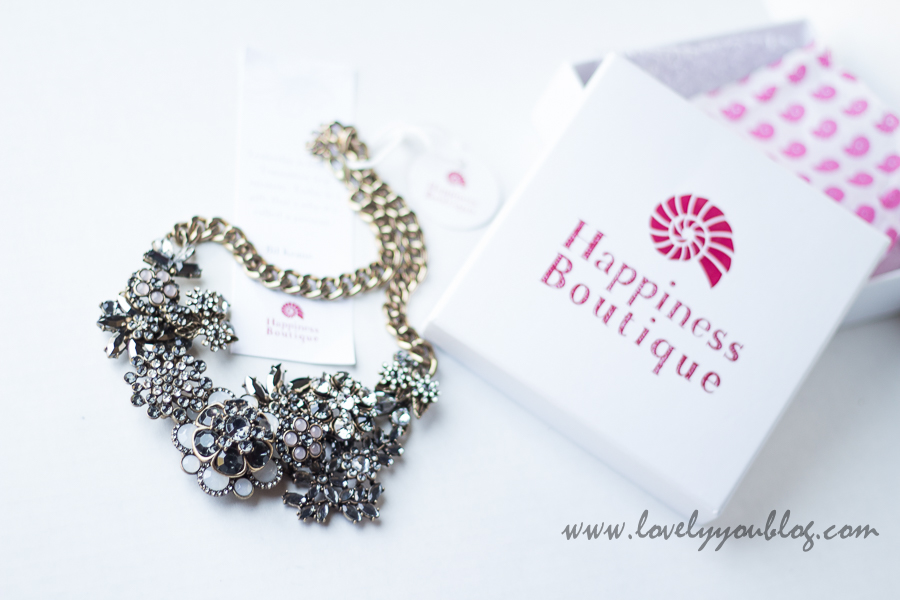 Disclosure: I received this product complimentary from the Happiness Boutique for review purposes. However, the opinions expressed in this post are solely my own.