I was beyond excited when I found out about the OutCry Tour which is a Christian Music tour full of so many big name Worship Leaders with a theme #LouderTogether! My hubs and I went to the event in Greensboro NC…it was an early Anniversary present for me and I was SO stoked and had to share my OutCry Tour Experience.
So on this tour: Trip Lee, Lauren Daigle, Crowder, Kari Jobe, Jesus Culture, Hillsong United, DJ Promote and Shaun Groves!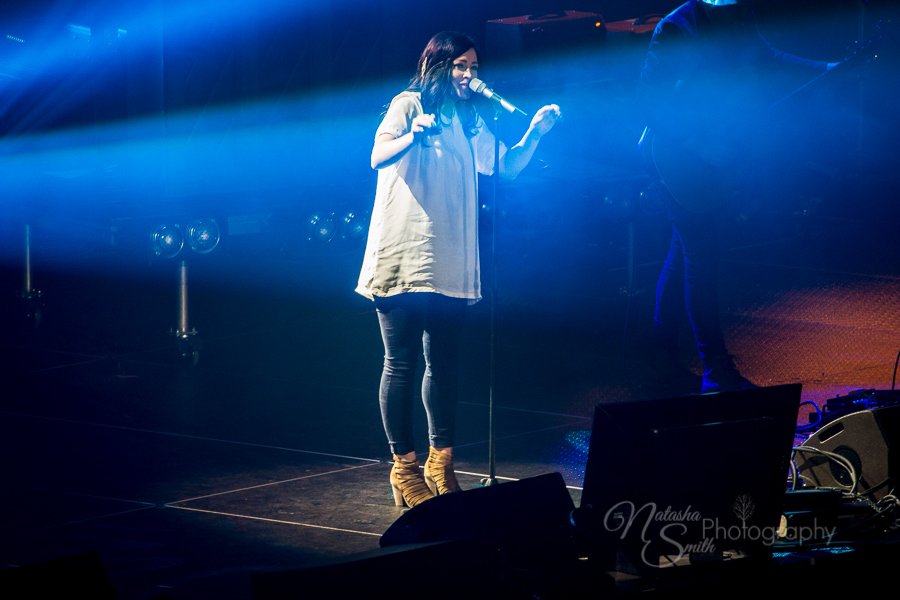 The tour included some of my ABSOLUTE favs and some artists that I wasn't as familiar with but it didn't stop me from worshipping. I pretty much knew all the songs sung even if I didn't know the artist well! My favs are Kari Jobe (of course) and Jesus Culture (Kim Walker-Smith to be exact). It's just something about their worship that brings the presence of God right in the room!
No with such a huge line up of artists, one would wonder how long did it last…! Welp, I'm still unsure, since with traveled a good distance, and the hubs had to work the next morning , we left after the  4th song of the last band and that was after 4 hours into it on a Monday night! Long but definitely good, it was a Worship overload…several time, I told my husband, I can't believe all these groups are here on one stage! It was really indescribable! There are several cities left on the tour so I definitely recommend it if you're a Christian Music Fan.