Stitch Fix 1 Review
Stitch Fix 1 Review. I do a lot of online shopping especially when it comes to clothes nowadays. Being in transition from post baby to getting back into normal clothes posses its own challenges when finding something to wear. So, I was excited to receive my 1st Fix a few days ago.
As you may or may not know, "Stitch Fix is the personal styling service tailored to your taste, budget and lifestyle that helps you look and feel your best every day." as noted on their site. Upon signing up you pay a $20 styling fee and complete a series of questions regarding your personal style. You are then sent 5 items selected by your stylist. You may choose to keep them all, at a discount and with your styling fee going toward your total or choose to send back what you do not like. I shared my initial thoughts during Unboxing Stitch Fix #1.
Here's a look at the 5 items I received: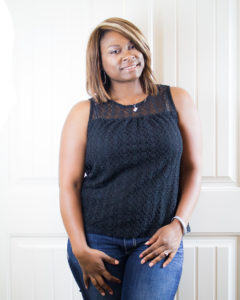 1. Loveappella: Shaeden Lace Overlay Knit Tank – $54
This is a cute tank that at my initial unboxing, I didn't quite like because it looked sort of maternity like but after trying it on…I Like It. It's a cute tank that can be worn alone or with a blazer or jacket.
2. Market & Spruce: Careen V-Neck Dolman Knit Top -$48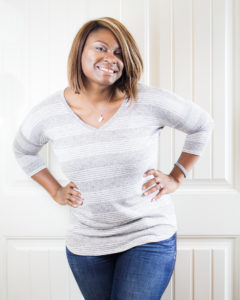 This top is cute and comfy. I liked it initially and like it even more on.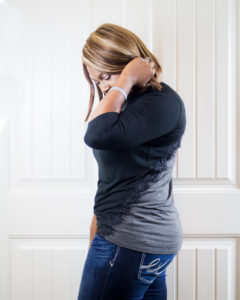 3. Loveappella: Paulo 3/4 Sleeve Lace Detail Knit Top – $58
This top, I liked it when it was unboxed and I like it on. I love tops that are a bit longer than normal.
4. Adrianna Papell: Tereasa Dress – $98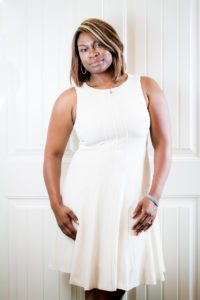 I did not quite like this dress during the unboxing and I really did not like it on. For one, I already feel heavy so this off white…um no. The style is just o-kay.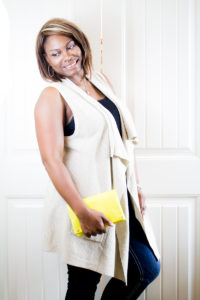 5. Street Level: Juno Small Folded Clutch – $38
This little yellow clutch is everything. I loved it during the unboxing and loved it when styled. The only thing…I already have several yellow clutches…
When trying on clothes, you know that you love something…when as soon as you put it on, you know that you have to have it. So after trying the pieces on…only one of them stood out as a "Buy Me" item and that is of course the clutch! But because I already have several yellow clutches, I will not be keeping this one. I liked items 1-3 and 5. Most of the items were reasonably priced, but maybe I'm too picky…
I will go back into my Stitch Fix account and make adjustments to my preferences such that my stylist can have another go at it and I will let you know how my next box goes. For this one, none of the items were keepers for me.
Interested in trying your own Fix? Get yours here.
Disclaimer: I received a credit from Stitch Fix to cover the styling fee on my 1st Fix in order to try this service. However, my views and opinions are solely my own. I only review and recommend services and products that I deem are of interest to my readership.