21 Day Fix Meal Planning Week 1 – Weight Loss
OK Lovelies…I am DOWN 7lbs in 7 days! I feel like I could do cartwheels! So, today I'm sharing my Weight Loss – 21 Day Fix Meal Planning Week 1. This is not sponsored nor does it have any affiliate links…this is just me and my 'Get Fit' mode!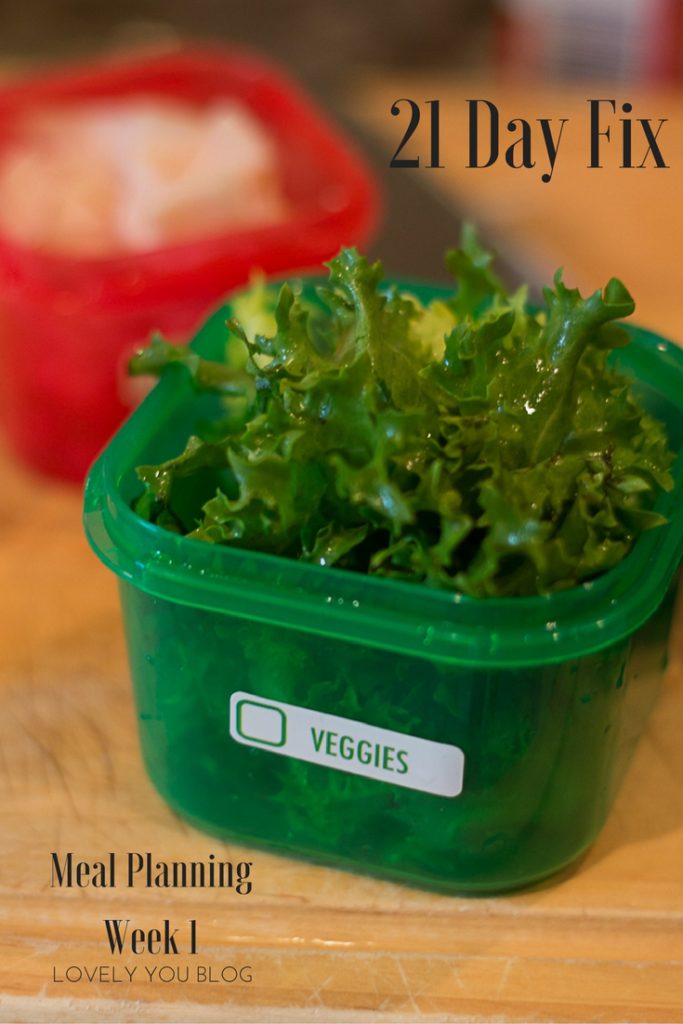 7 months post baby and finally starting to see weight loss. After this 7lbs that I lost last week, I'm down 35lbs. Can I get a Woot Woot! As I mentioned before in Postpartum Weightloss, I took it really slow getting back physically active. So, I have been doing some walking and lite jogging and some strength training,..it just has not been consistent. And I haven't focused on my eating at all, regarding dieting, as to not affect my milk production.
Now I'm getting serious about kicking this remaining weight to the curb. 25 more pounds to go to be exact to get back to my pre-pregnancy weight. Yes I gained 60lbs during pregnancy! So my hubs and I started the 21 Day Fix Meal Planning this past week, not the workout plan, only the meal plan with the containers. We also started the Couch to 5k plan. I'm doing that running plan with my small group of ladies from church while the hubs is doing it solo.
I am no Fitness/Health expert by any means but I will share what I ate this week which sticks mainly to the 21 Day Fix Meal Plan.
Week 1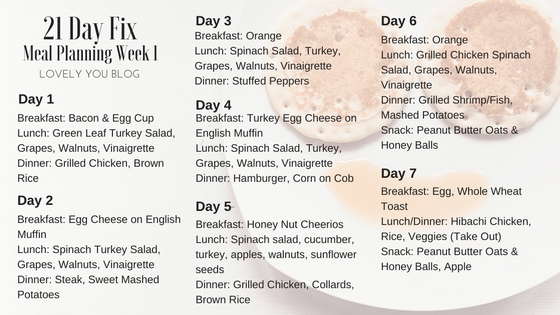 It's certainly not perfect but I did get some great results! The hardest part of this plan, is the preparation of every meal, measuring it all out, and trying to make the healthy things you've made taste good and not be boring….all while not trying to eat the same things over and over again. Hence all the salads for lunch…a lot of redundancy, I know. And that's why you see takeout for Day 7.
So, a few of my fave's were the Peanut Butter Balls, Grilled Shrimp, and Grilled Chicken. These may be on repeat for Week 2.
I'm sure by now that you've heard of or maybe have even tried the 21 Day Fix and/or Meal Plan? I'd love to try YOUR recipes! Just leave me a link in the comments!