How to Make Your Own Christmas Cards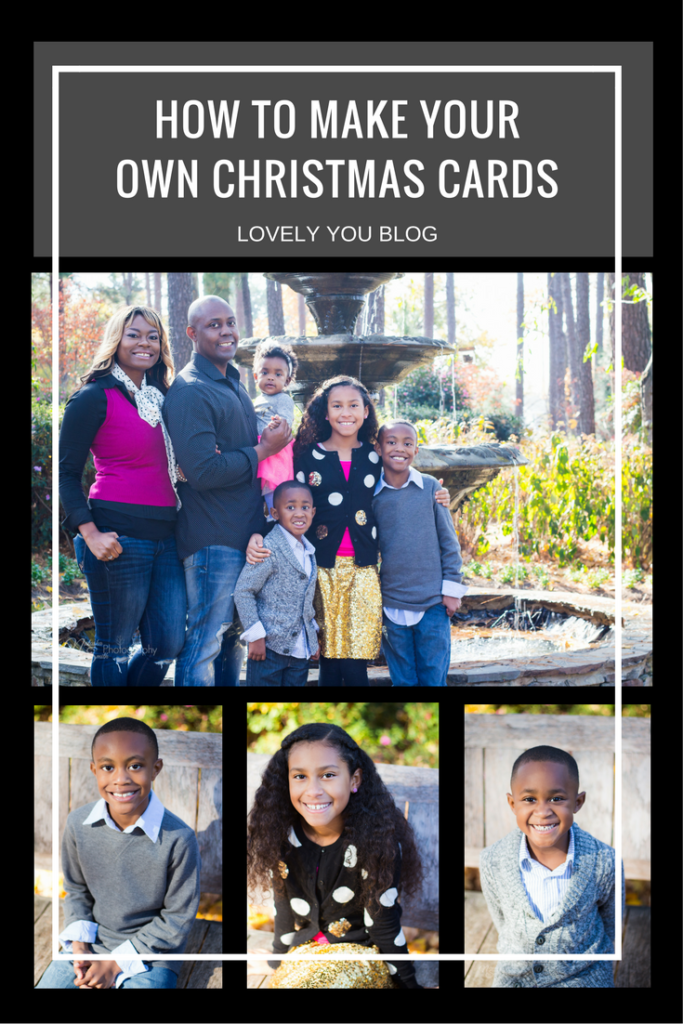 Christmas Time is Here…Happiness and Cheer…I love that song from Charlie Brown's Christmas. I wanted to give you lovelies a quick and easy tutorial for how to make your own Christmas Cards using Canva…so no need for Shutterfly and Mint this year. This is not a sponsored post, just wanted to share with you what I'm doing for my family so that we can save those dollars we would have spent on cards, for extra gifts under the tree.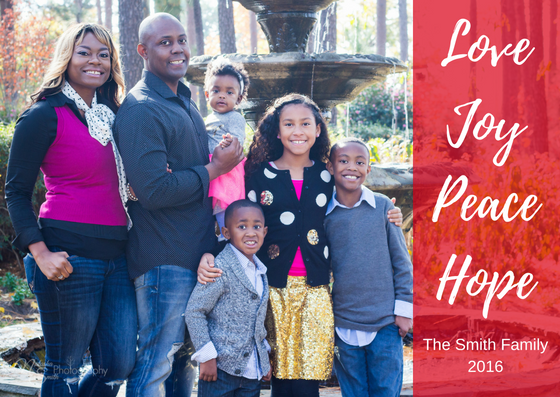 The advantages of making your own is that you are not limited to the text, color, or formatting that is offered by sites that offer the card making service. You can essentially take this tutorial and literally make any type card that you want, whether Christmas, Birthday, Save the Date, Thank You, etc!
So, after logging into your Canva account…
Select "Create a Design".
Select "Card".
Download your photo into Canva.
Select "Elements", Choose "Shapes" and Select the first square.
Drag the square to your desired area over your photo.
Select "Add Heading", Change Font, Size (if applicable) and Color. Type in your desired Christmas greeting.
Select "Add a little bit of body text", Change Font, Size (if applicable) and Color. Type in your family's name and the year.
Change design title as desired.
Download as a jpg file and send for printing.
Checkout the YouTube video!
Now, for printing, I chose Walgreens because they offer same day pickup which is needed when so close to Christmas. Happy card making and Merry Christmas!