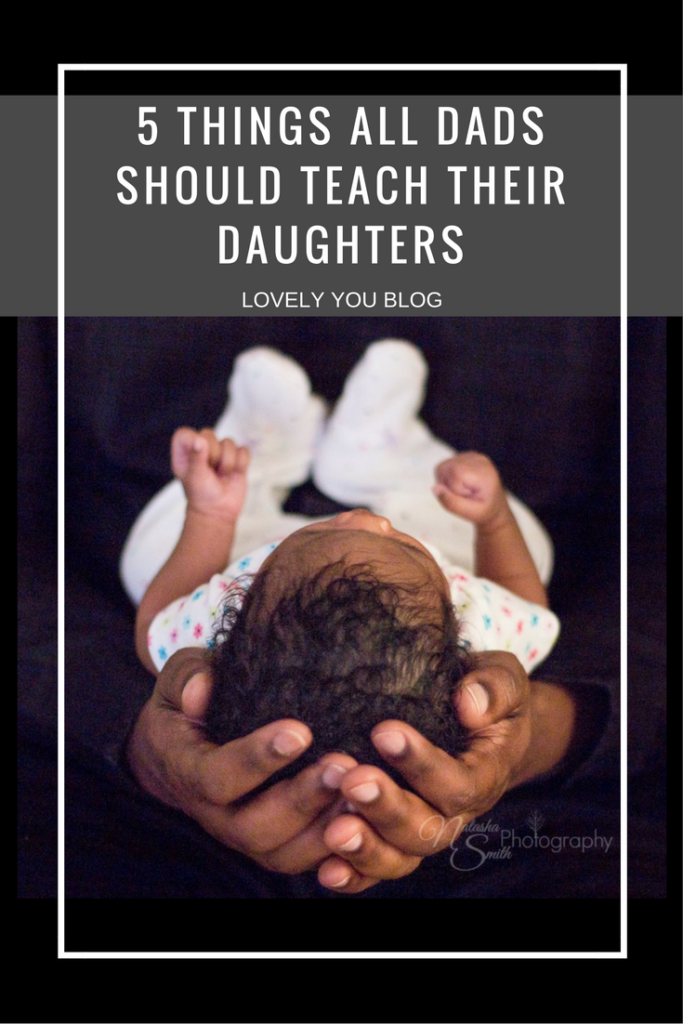 There is just something special about a Father's Love toward their daughter. I've felt that love all my life from my Dad. It's been a little over 3 months since my Dad passed away…these feelings and emotions that I have are all so new. Because I've never lost a parent, I wasn't expecting to lose a parent, and losing someone that has ALWAYS been present in your life is beyond tough. A friend from my church had suggested that if I had the opportunity to say something about my Dad at his Homegoing Celebration (funeral), that I should. So I did, I had jotted down a few reflections and things that my Dad had taught me and it sort of started my healing process. So today, I'm sharing Things My Dad Taught Me.
Pictured above, is a photo that I took of my husband and our daughter when she was only a few weeks old…so precious. So as a parent myself, it really helped me to see even more so how much we shape the lives of our children and just the vast important of being a role model for them. My Dad taught me so much but here are 5 things that I feel All Dads should teach their daughters.
5 Things That All Dads Should Teach Their Daughters
To have a strong work ethic. My Dad was an extremely hard worker, often working multiple jobs and when he couldn't find work in the area, he went to another state to work and sent money home to help support us. I know this contributed to my strong work ethic.
Staying close with Loved Ones. My Dad literally called everyday. This started back when I was in college and that was over 10 + years ago. So you can only imagine the void of not hearing from him now when I've been so used to hearing from him. I so cherish all the phone calls…so important to stay close to those you love.
That strong men do cry. Growing up my Dad never cried but as he got older, he showed more emotion. To me, it didn't make him sensitive but it made him more human.
That a good man provides for his family. As mentioned above, Dad worked when he was able. Ha! To the point where he retired and ended up going back to work only to retire a 2nd time. He enjoyed work but most of all I know he wanted to make sure that his family was taken care of. Even in his final days that was his prayer that he would say aloud. Lord please take care of me and please take care of my family.
That God is still good no matter what. This is a toughie! How can you express that God is still good when you are dying of a terrible disease? Only through the faith and belief in God, in his goodness and in his sovereignty. He taught me THAT during his final weeks and days. Dad continued to praise and thank God, often saying that God has been so good to him.
I've literally had this post in queue for a month…it's been hard to talk about and share but I know it helps the process. I'm glad to finally publish it. I love and Miss my Daddy so much! Continuing to heal from this loss…words can't really express it. What things has your Dad taught you?