Leather Fringe Skirt + Cape Blazer
We celebrated Valentine's Day a day early due to our schedules. But I really didn't care when we celebrated, we were just happy that we were able to get out without the kiddos, since we celebrated Valentine's with a newborn at home last year.
Now to what I wore. A faux leather asymmetric fringe skirt paired with a tank and cape blazer with pink pumps. Perfect for Valentine's Day or any date night….this Leather Fringe Skirt + Cape is going into my Trendy Mom LookBook. What's your perfect date night outfit?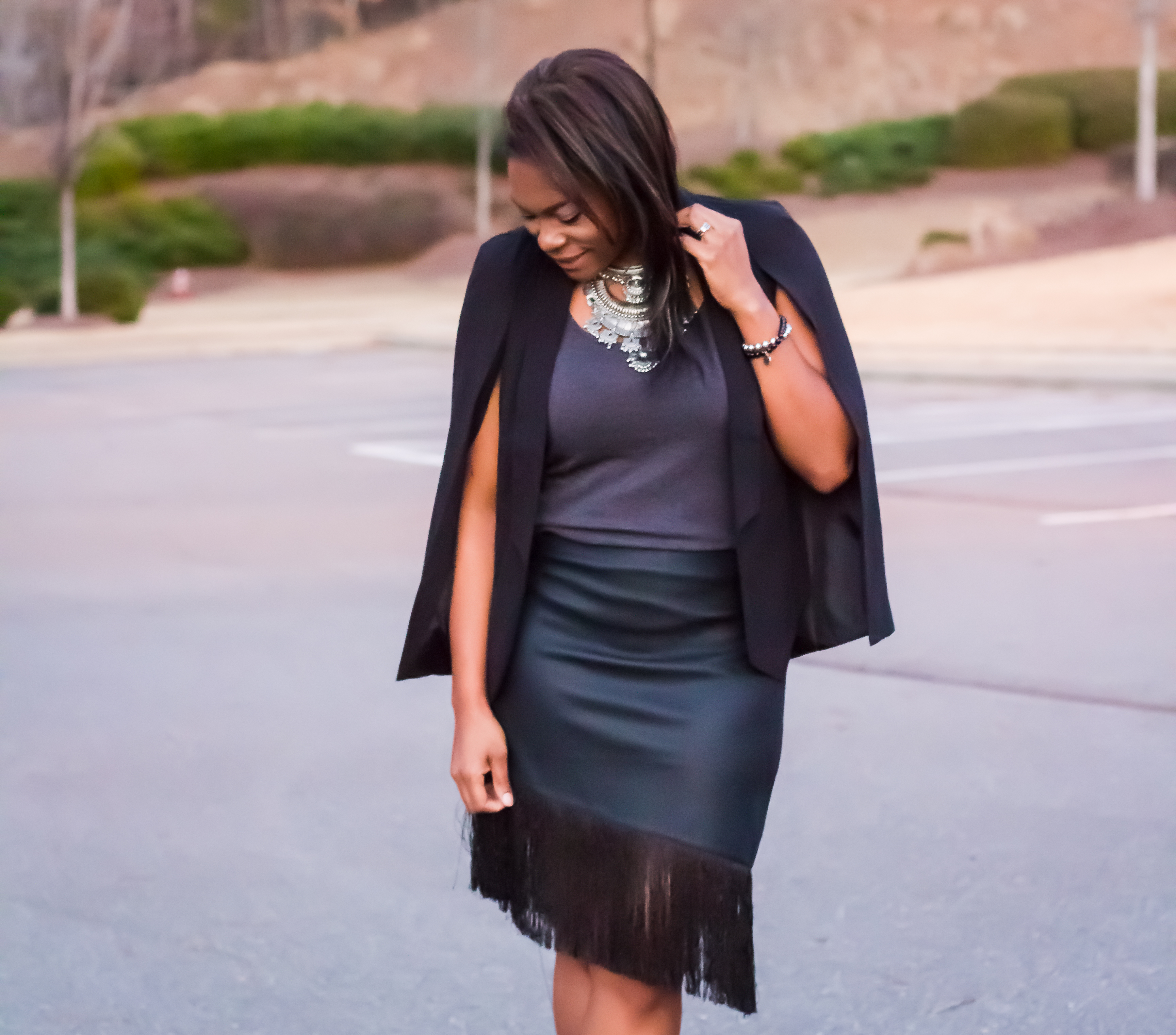 Leather Fringe Skirt | Cape Blazer | Tank | Pumps | Statement Necklace
Get the Look