Strawberry Short Cake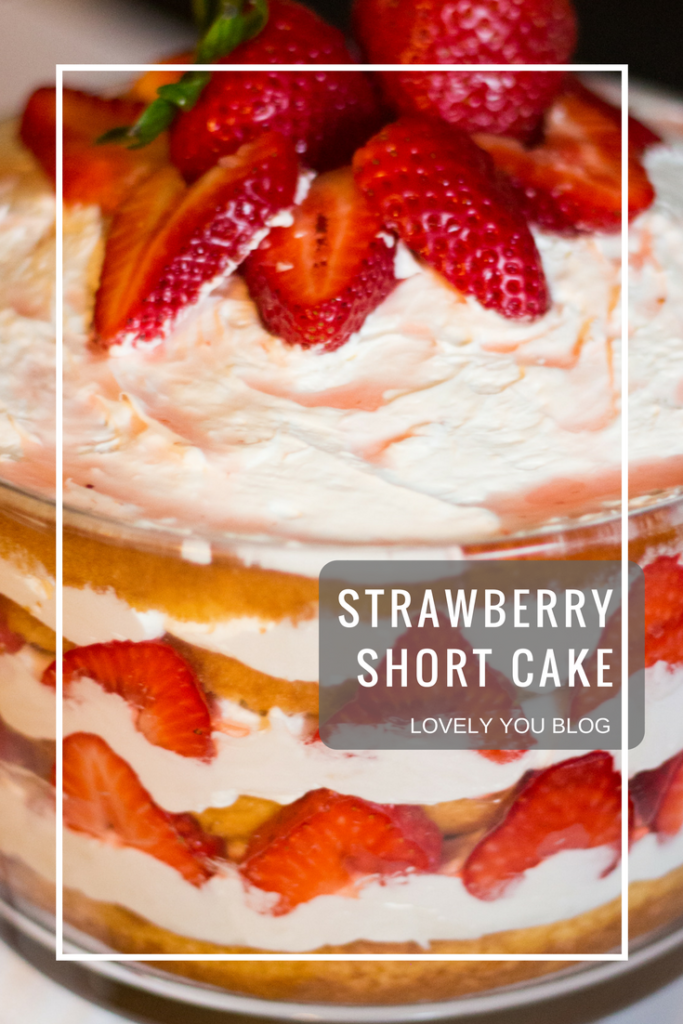 I LOVE making Sweets for my SWEETIES! So I made this Strawberry Short Cake and wanted to share it with you for you to make a home. Really simple because it's semi-homemade! Perfect for when strawberries are in season.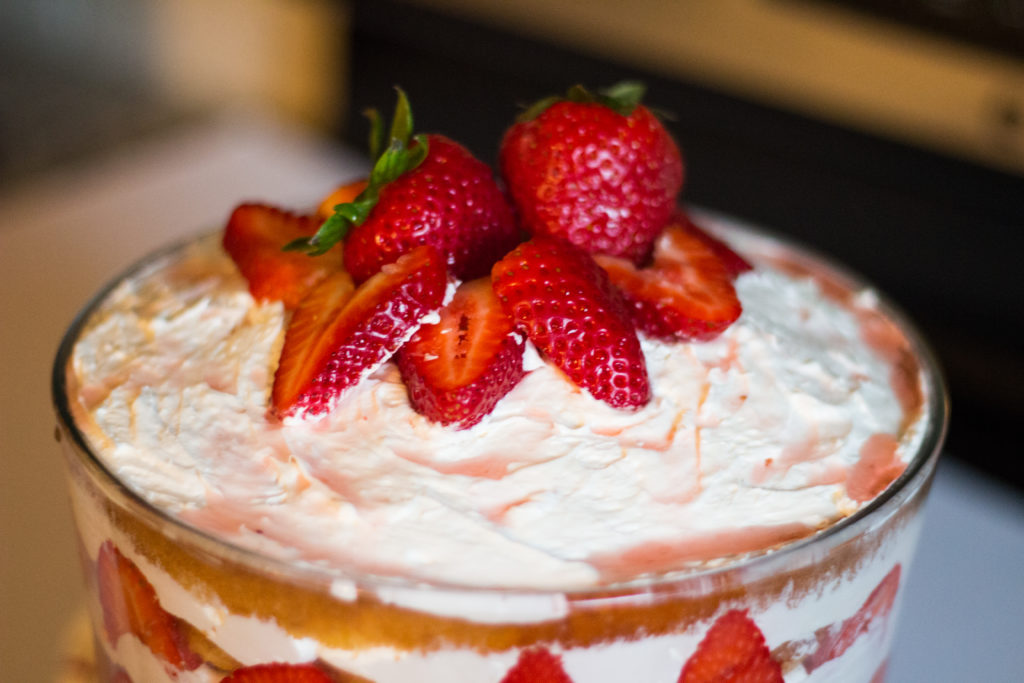 What You'll Need: Box Cake in Vanilla, Fresh Strawberries, Whipped Frosting, Whipped Cream, Granulated Sugar
Instructions: Wash, slice and core strawberries and place in a bowl. Stir in 1/2 cup of granulated sugar and set aside for about an hour. This will bring out all the natural juices of the strawberries. Next, make the vanilla cake according to the instructions on the box for 2-9in cake pans. After the cakes are cooled, cut cakes in half, length wise. You will have 4 round cake layers. In a bowl, mix whipped frosting and whipped cream and set aside for layering.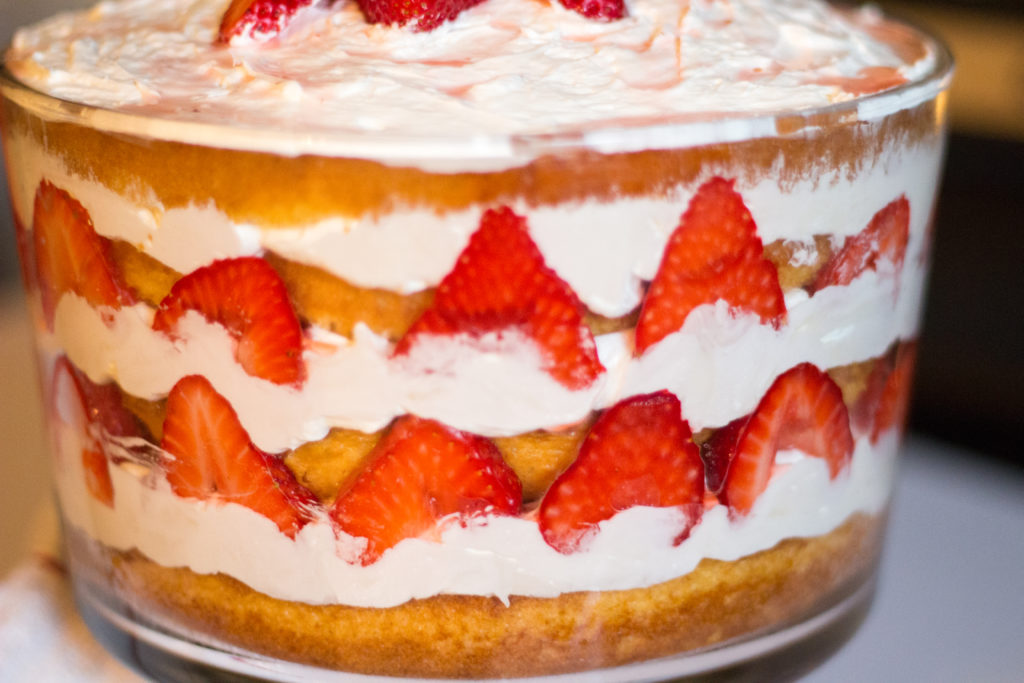 Now begin to layer in pedestal bowl: cake layers, frosting/cream mixture and strawberries. Continue until you have all cake layers in the bowl. You will end by topping the cake with the frosting/cream mixture and strawberries for garnish.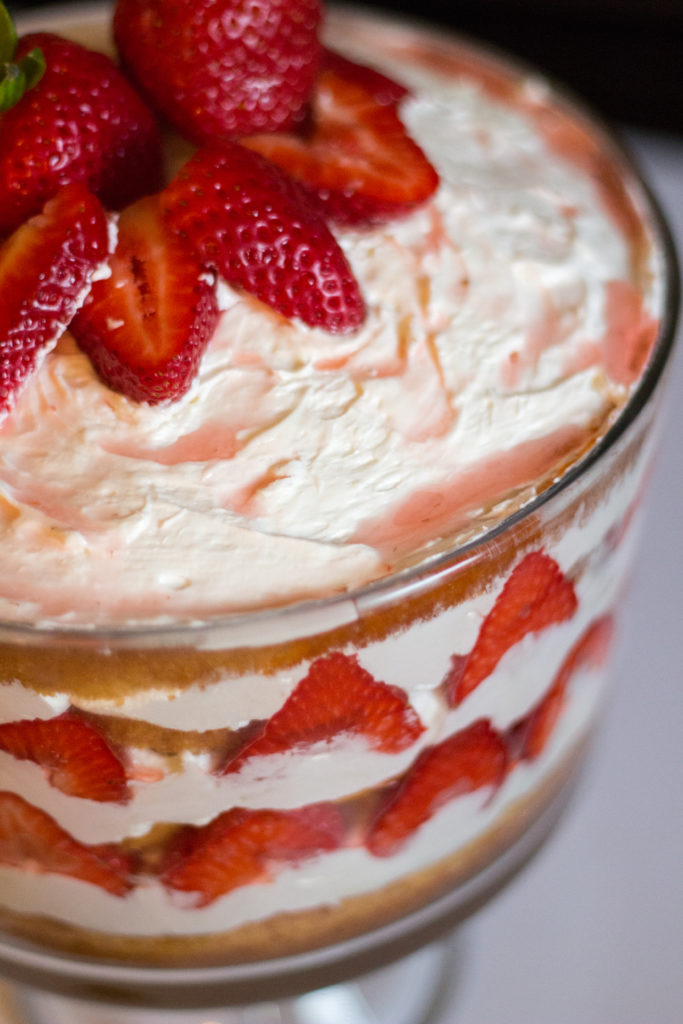 As my son says, easy peezy!