This shop has been compensated by Collective Bias, Inc., Kimberly Clark, and Disney. All opinions are mine alone. #FamilyMovieWithKleenex #CollectiveBias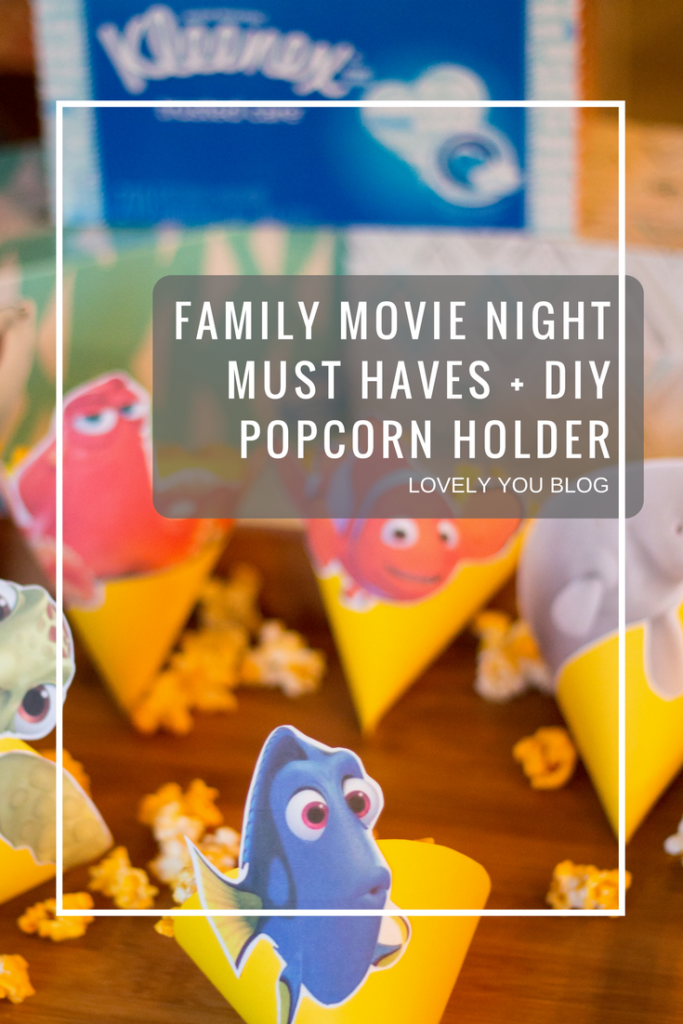 We have family movie night at our home every other week! With our blended family of 6, Family Movie nights are a fun and easy way to reconnect when the gang is ALL here! We all look forward to it, with the kids anticipating which movie we'll watch and of course the popcorn! So, today I'm going to share must have items for the perfect family movie night plus these cute and fun DIY Finding Dory Popcorn Holders!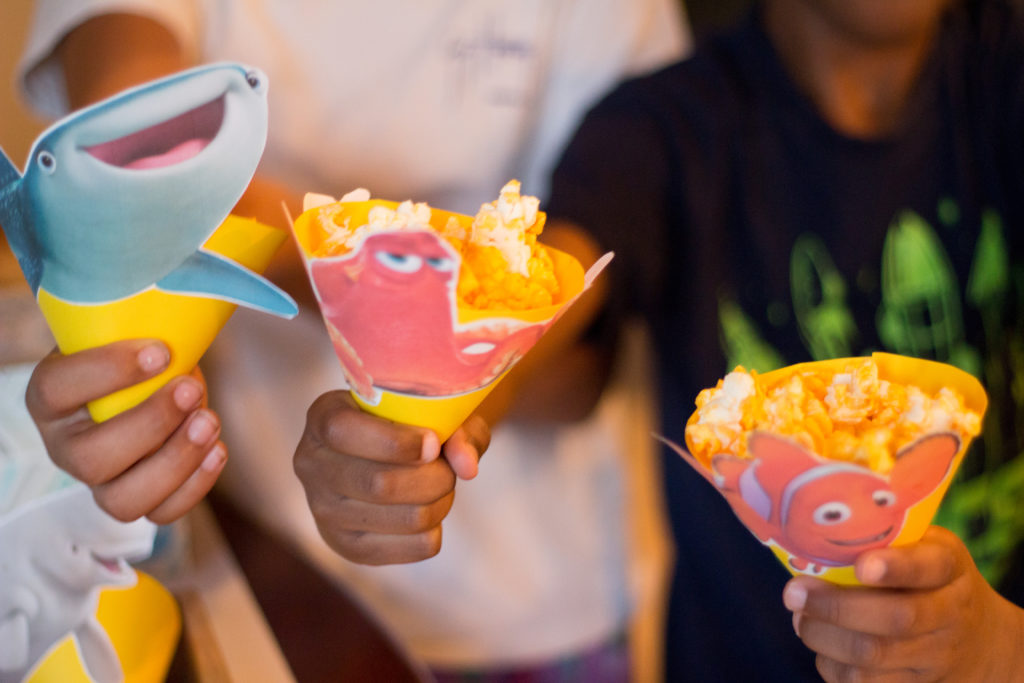 We are huge Disney fans as you know…so at any given time you may find us watching some of our fave Disney Movies. We are super exciting about some of the films on the list for this year.
Now for the Perfect Movie Night, you will need:
A Comfy Space.

First things first, create the atmosphere. The kids love putting the bean bags together, along with the pillows from both couches and lots of blankies.

The Perfect Movie. Finding Dory, Yes! A few of the kids went to see Finding Dory when it first came out at the theater but we haven't watched it yet as a family, so that's our pick for this Family Movie Night.
Popcorn.

The More Butter, the Better! We love popcorn even on ordinary days but it's always the crowd favorite on movie night.

Popcorn Holders.

You could just pour popcorn into a paper plate or bowl but what is the fun in that. DIY popcorn holders are an inexpensive way to make family movie night fun at home for the kids. Read further for how to make super cute and easy Finding Dory DIY popcorn holders.

Kleenex® – Finding Dory Tissue Box Designs. Yes! It's perfect for buttery hands or even tears…since they are soft and super absorbent. And if you've seen Finding Dory, you know which part I'm referring to.
We love to buy our paper products from our BJ's Wholesale Club. With our large family, there is really no smarter way to shop than in bulk. So in preparation for our Family Movie Night, I picked up some Kleenex® – Finding Dory Tissue Box Designs from our local BJ's Wholesale Club.
If you are like me, you know that Kleenex facial tissues are essential to have with you at all times. Whether in your baby bag, purse or pocket for that matter. Perfect for makeup smudges, sniffles and sneezes, and the ever so often child's messy face. The list can go on and on. I love how you can just use them and toss. The perfect reason to stock up on Kleenex Everyday Tissues. What's even more perfect is receiving a FREE movie rental from Fandango when you buy any Kleenex packaging. Just upload your receipt and get a free movie rental. So buy yours, like now lol!
Now to creating these super cute popcorn holders for your family movie night!
DIY Popcorn Holder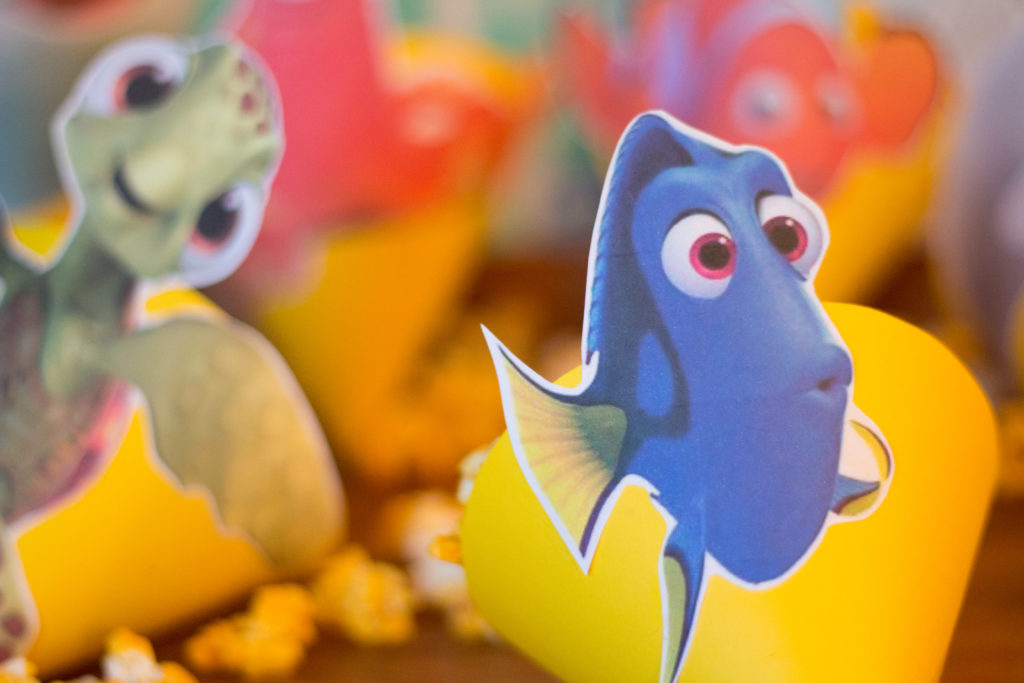 Materials: 8 1/2 x 11 piece of card stock in yellow, pencil, ruler, compass, glue, tape, printed Finding Dory characters. *One sheet of card stock makes 2 holders.