Dance Lesson Date Night – 3 Reasons Why You Should Do it!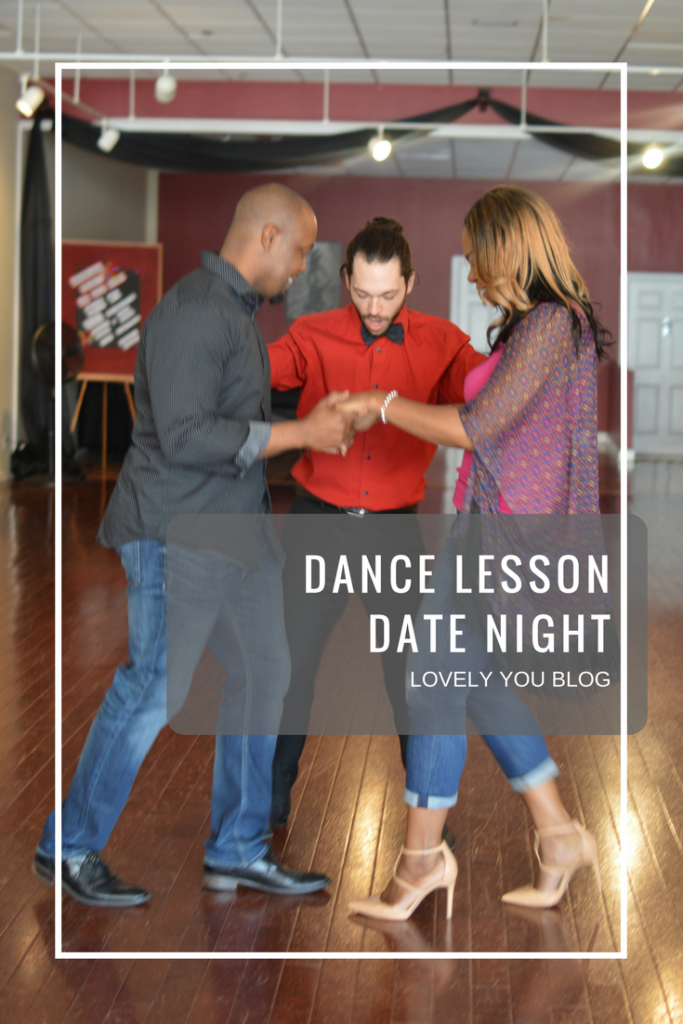 Remember those dance lessons that the Hubs got me for Valentine's day last year? Well they are about to expire so we hopped on it and started our lessons for a Dance Lesson Date Night. And OMG, it was So Fun! I mean do you see that smile on the Hubs face…YAY! We both enjoyed it. So I'm sharing our experience and why you should dance for date night.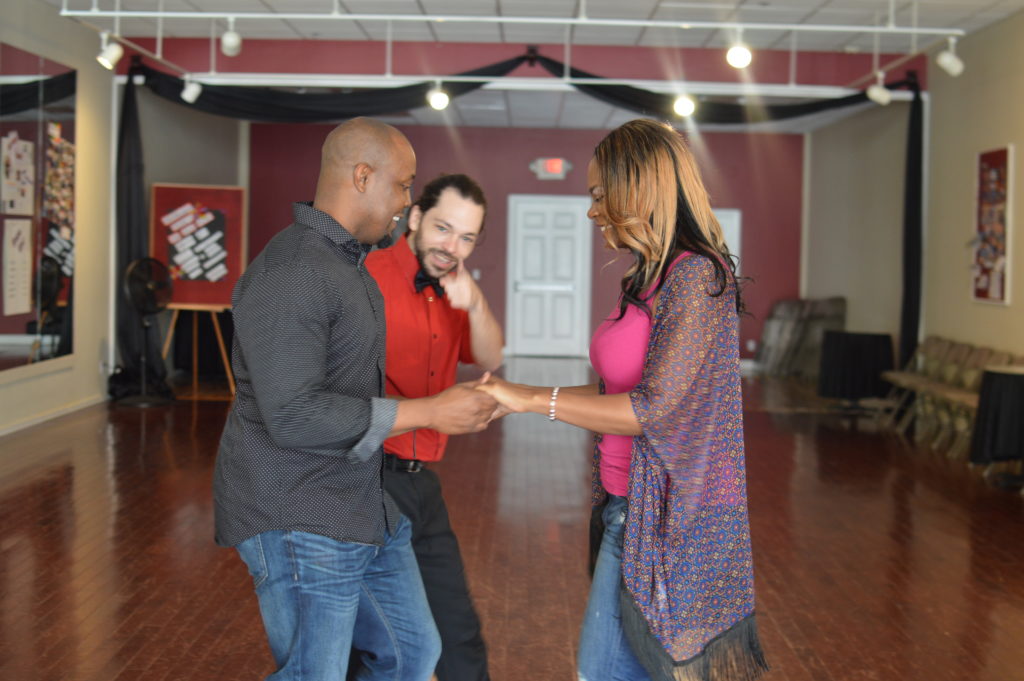 Many couples sign up for dance lessons for their wedding but I'm here to let you know that it is a fabulous idea for a date! I highly recommend it. Our lessons include two (2) private sessions and one (1) group session! Our instructor Jonathan at Fred Astair in Cary NC is awesome! He explains things perfectly well and to a level that we as non-formal dancers can understand. And he's full of personality, such a joy to have as an instructor!
For this lesson we touched on Salsa, Rumba and the Cha Cha! There were several to choose from including Ballroom, Country, etc. Since we have a few more sessions left, we will go a little more in depth with those. I'm hoping that as I get more comfortable with the steps, so that I can loosen up a bit. I'm sure it'll come. We enjoyed so much, we will most likely continue with additional lessons!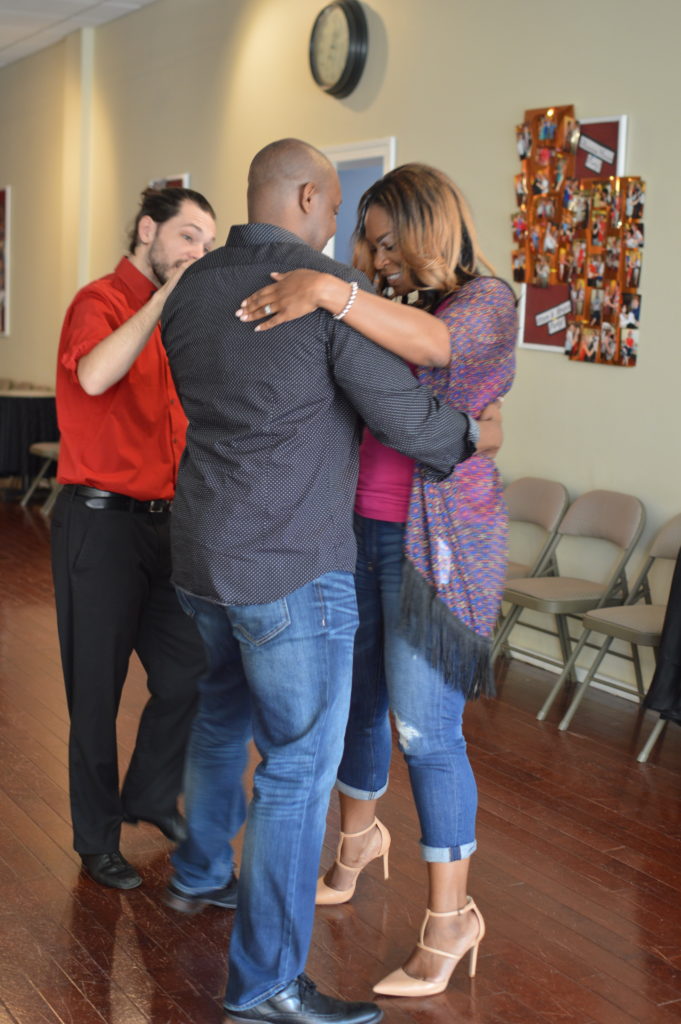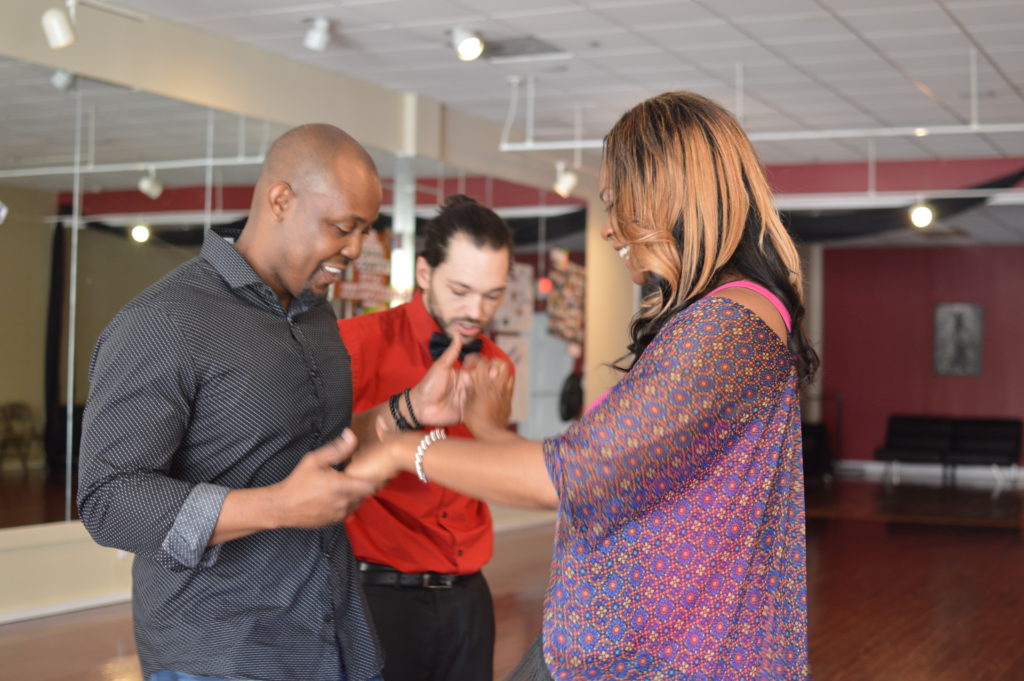 So if you don't know already why you should definitely do dance lessons for Date Night, here are 3 Reasons Why!
Time with your spouse. No kids, just us. And that's enough. 
It's Fun + it doubles as exercise. It's so much fun to learn something new together. And I think we both laughed our tummies flat and we were both sweating at the end…burn calories burn! 
Get in sync with your spouse. Sooo dancing 'Together' requires a bit more skill than the dancing that we're used to, lol…as our instructor says the normal 'bumping and grinding', leave space for Jesus. You really have to be in sync mentally and physically (reading body signals) to get it right and to stay in step. I think this strengthens/grows your relationship in a new way. 
Did I tell y'all how much fun we had lol! We're so looking forward to our next session! So do you think you'll give it a try?
Happy Dancing!