Sentence Stretchers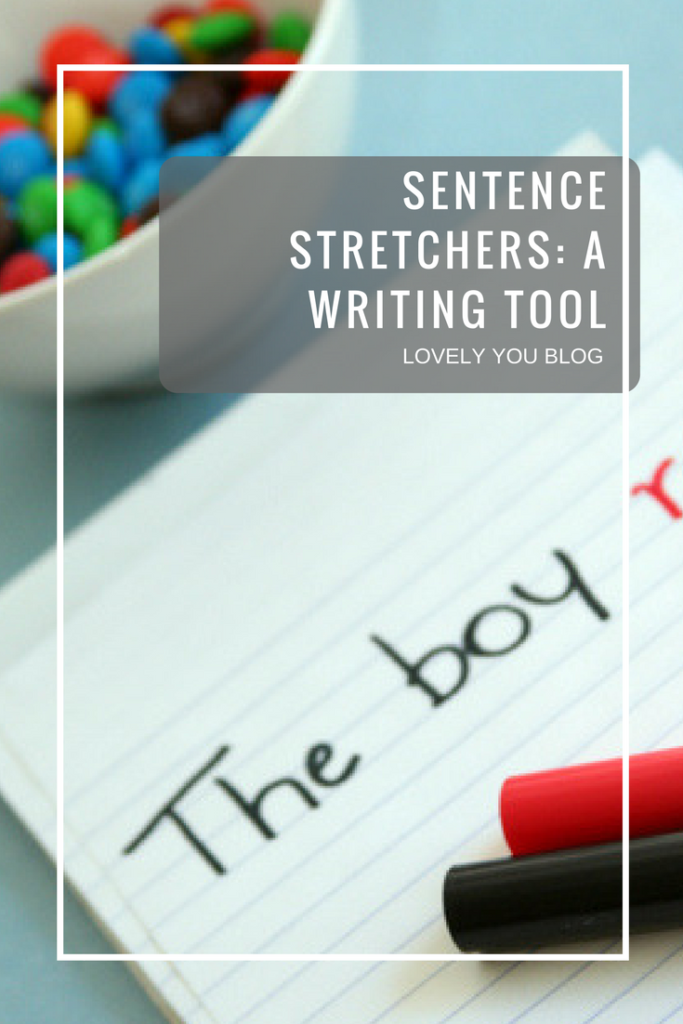 We have about a month and a half left for our 2nd Homeschool year! When it gets closer to the end, I get a little anxious…wanting to make sure that I've covered everything that I wanted to cover. My heart is that the kids are given all the tools they need to be successful. Today I'm sharing a writing tool to help your fifth-grader called Sentence Stretchers!
Sentence Stretchers: A Writing Tool
When faced with a writing assignment, many fifth-graders cringe and try to avoid it altogether. For some, structuring a good sentence can be agonizing! Usually, this is because students don't have the writing "tools" they need to guide them through the process. So I wanted to share "Sentence Stretchers"! This is an activity that will give your fifth grader one "tool" to develop his sentences, making them more detailed and interesting. Show your fifth grader how to stretch his sentences – and watch his writing pieces stretch to a higher level!
What You Need:
paper
black marker
red marker
M&M's or Skittles
What You Do:
Begin by "sweetening" the project by placing a bowl of M&M's or Skittles on the table. Explain to your fifth grader that he can win pieces of candy by stretching simple sentences. On a piece of paper, write "The boy ran" (with "The boy" in black and "ran" in red). Explain to your child that he can turn simple sentences into longer, fifth grade sentences by following an easy formula. The black words in the sentence tell the subject (noun part) and the red words tell the predicate (verb part). To stretch the sentence (and win candy!), add a word to each part by using this chart.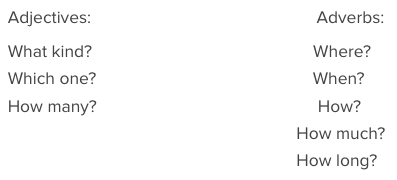 There are so many great Language Art/Reading resources out there for making learning fun! How did you like this activity?