Confidence On with Svelte Shapewear + Giveaway
Disclosure: I received a complimentary pair of Svelte Shapewear product for the testing purposes. However, my opinions are solely my own. I only share and recommend products that I feel would be of interest to my readership.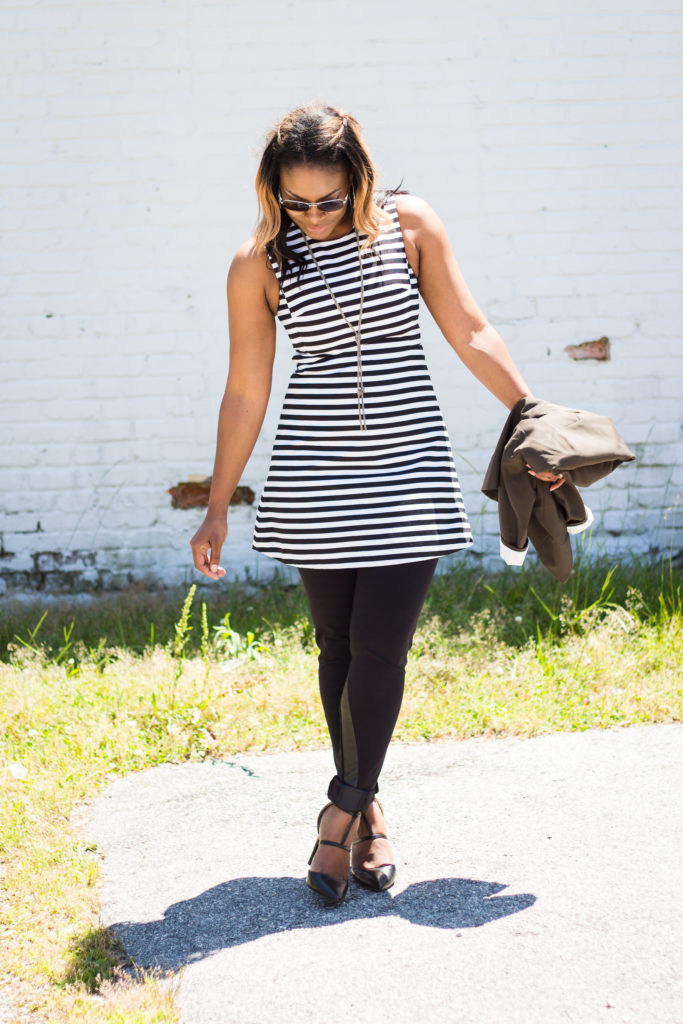 It's now 15 months post baby…can I even say that? Anyways, I have made great strides as far as my weight loss goals but I'm not where I want to be. The last bit of weight is always the toughest to get rid of…I'm so close though. So I'm working on that plus trying to tone up all over. During this post baby body transition, I've been careful in selecting wardrobe pieces that didn't bring attention to any problem areas … which basically consists of pieces that flow away from the body. Today I'm sharing Svelte Shapewear. I've never worn or even thought to wear shape wear in the past; although I have been asked before it I wore them (I had never even heard of it) LOL… But since I've not met my goals yet, I decided to try out these Svelte Shapewear Leggings: Confidence On with Svelte Shapewear!
As noted on their site, "Svelte products are a result of fabric, fit, and style working together"! I was very impressed with the style and quality of the leggings. The leather leggings that I styled for this post are super comfy and stretchy and has pockets…what? Leggings with pockets, YAS! I also love the leather ribbon strip (vegan leather I may add) which adds a bit of an edge. With regards to the built-in shape wear, I could definitely feel it more so through the hips where I feel I need it most. I recommend that you look at the size chart prior to ordering. These are perfect to add to your own LookBook!
I'm excited to add that you have a chance to win a pair  (See update below) of these for yourself ($109 Value)! See the end of the post to enter!
***Update (5/16/17) – Win Any ITEM of your choice! ***
Giveaway Time!