Dots Like Minnie Mouse
Dots Like Minnie Mouse…Yes!! After we began planning our Walt Disney World trip for this year, I came across this awesome dress that I knew would be perfect for a Disney themed outfit!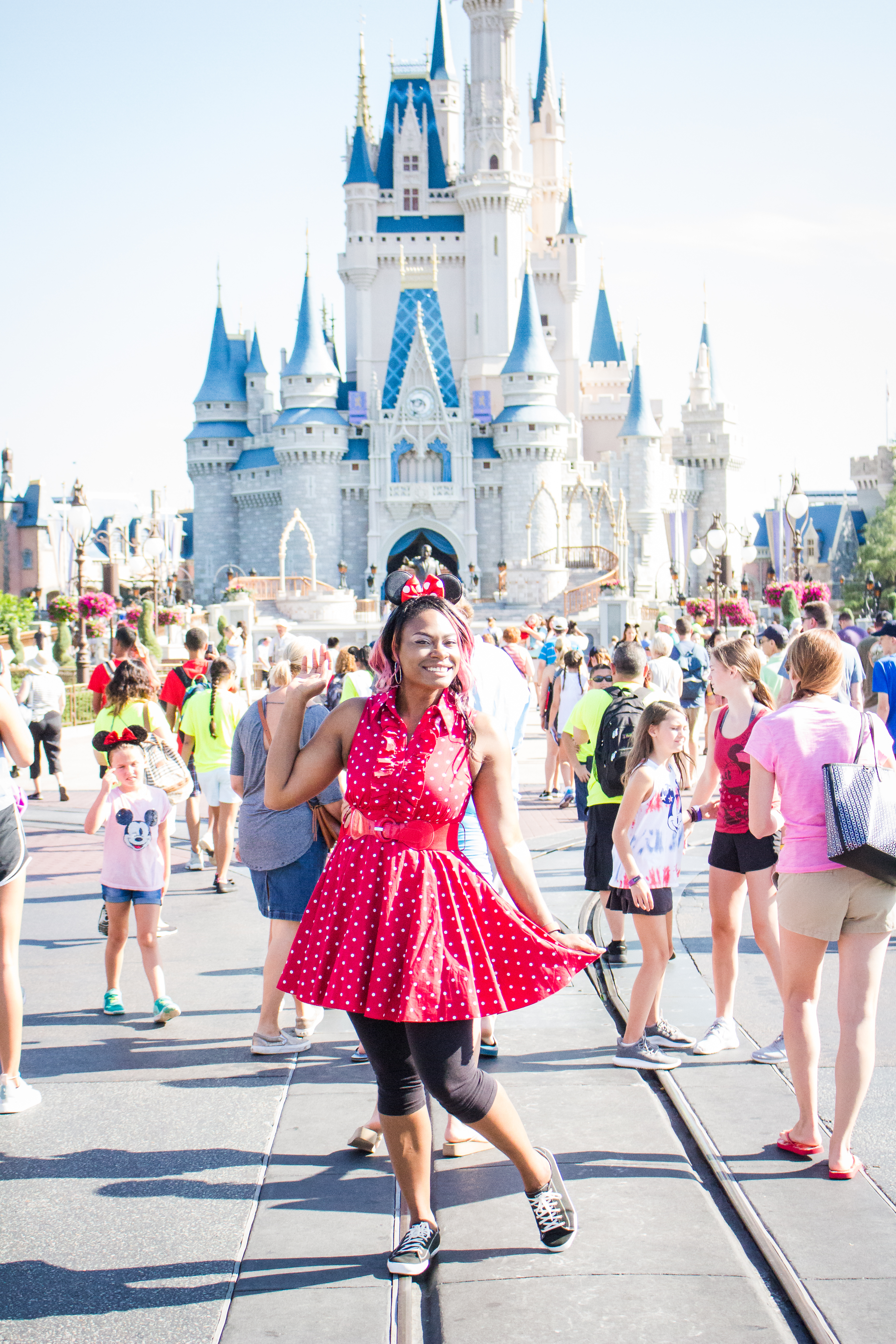 After this year, I think I'm going to work on my Disney Capsule Wardrobe, lol! Starting with this look…I received so many compliments. But you know mostly everyone at Disney are always so super nice!
Now this pic below was actually taken after taking the plunge on Splash Mountain, hence the wet hair! Uhm yeah, quick tip…don't do Splash Mountain 1st thing in the morning or make sure that you've taken your family pics before hand. I did do that!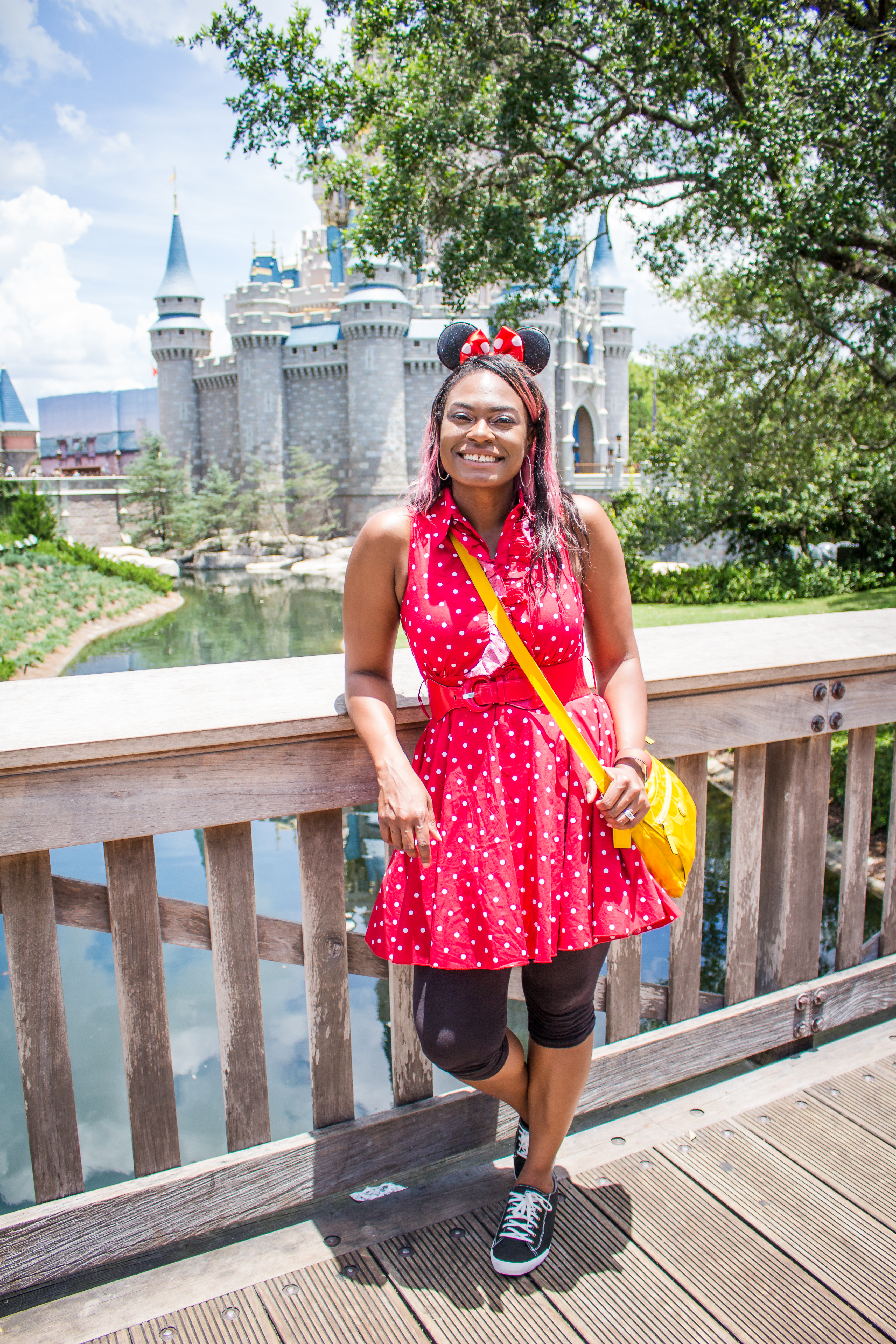 And about this cross body purse, I have brought this with me to Disney for the past few years! I mainly use it to carry my camera, sunglasses and a hat!  And being a Momma, I throw in all kinds of things like wet wipes since it has so many different compartments.
Now My FAVE FAVE new shoe for the parks are these Super cute Keds! They are soooo comfy and cute and inexpensive…a win win win!

What's your Disney Parks Style?
Get the Look