We are gearing up for Back to School which will be starting next month! Now, when school is in, the days can be long and there's no way that you want to spend a tremendous amount of time cooking and cleaning in the kitchen after school and work. So, I'm sharing how to Simplify Dinner Time for Back to School while lending a helping hand to your school with Box Tops for Education.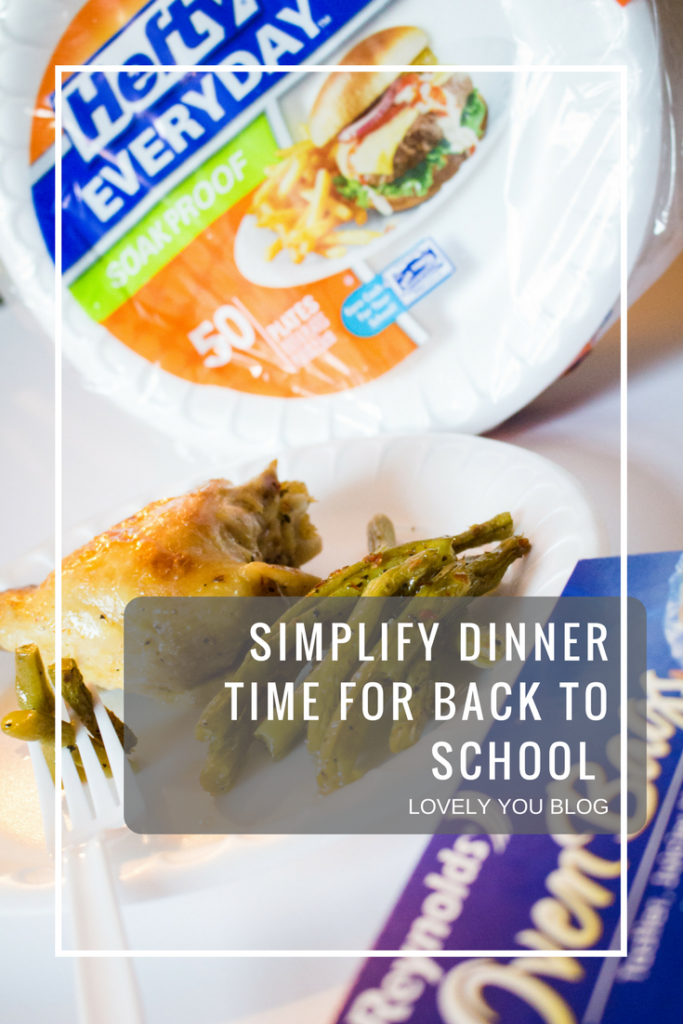 But wait we're not trying to hurry our Summer away just yet. We are having a blast thus far on our Summer break with wind in our hair and sand between our toes…Such happy and fun times!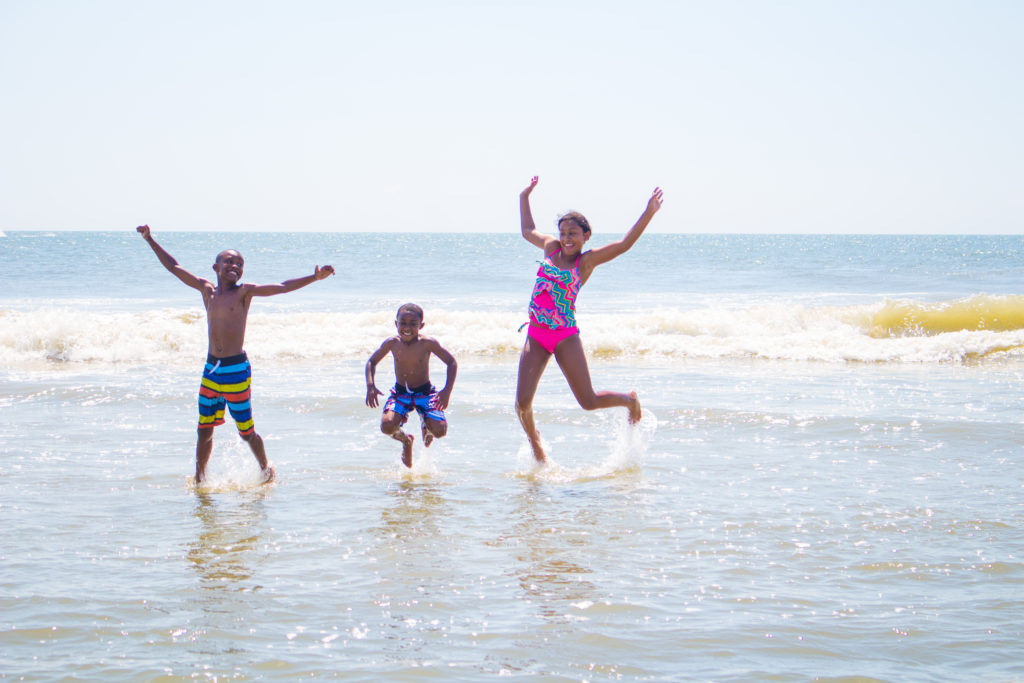 One thing that makes our family happy is the opportunity to give back. Our family has been giving back to schools with Box Tops for Education for several years now. Giving back with Box Tops is simply a no brainer since you only need to shop items from the program that you already need.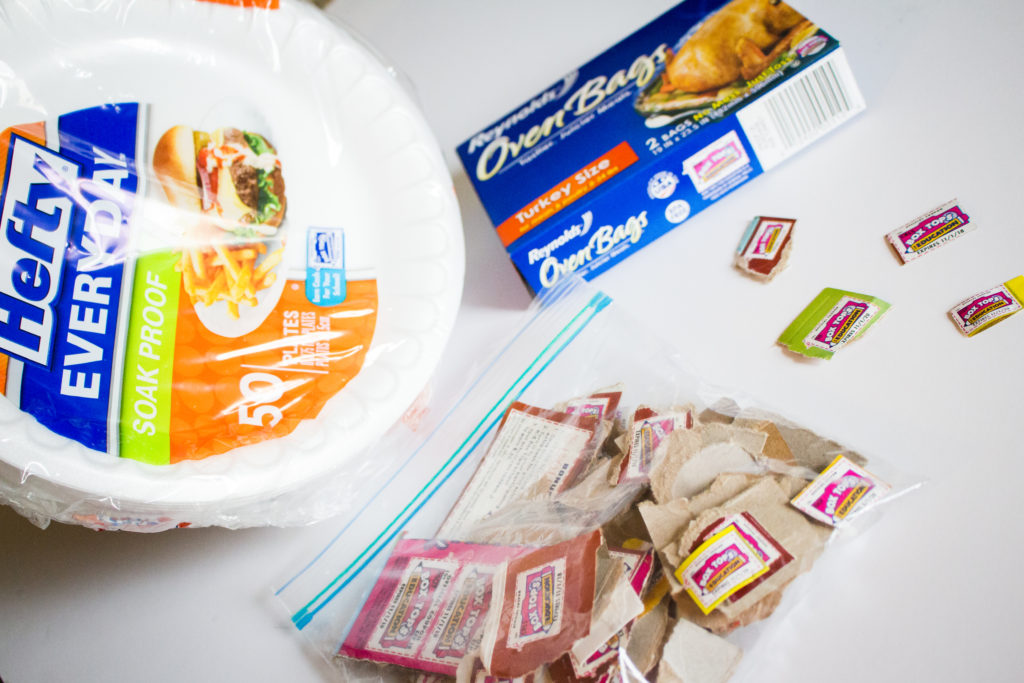 Reynolds Kitchens™ and Hefty proudly support the Box Tops for Education initiative which helps schools raise money for supplies, technology and more. You can find Box Tops on most Reynolds Kitchens™ products like Parchment Paper, Oven Bags, Slow Cooker Liners and Bakeware Pans. You can also find Box Tops on Hefty Trash Bags, Hefty Foam Plates and Hefty Cups—all things we need to make life easier during the busy school year!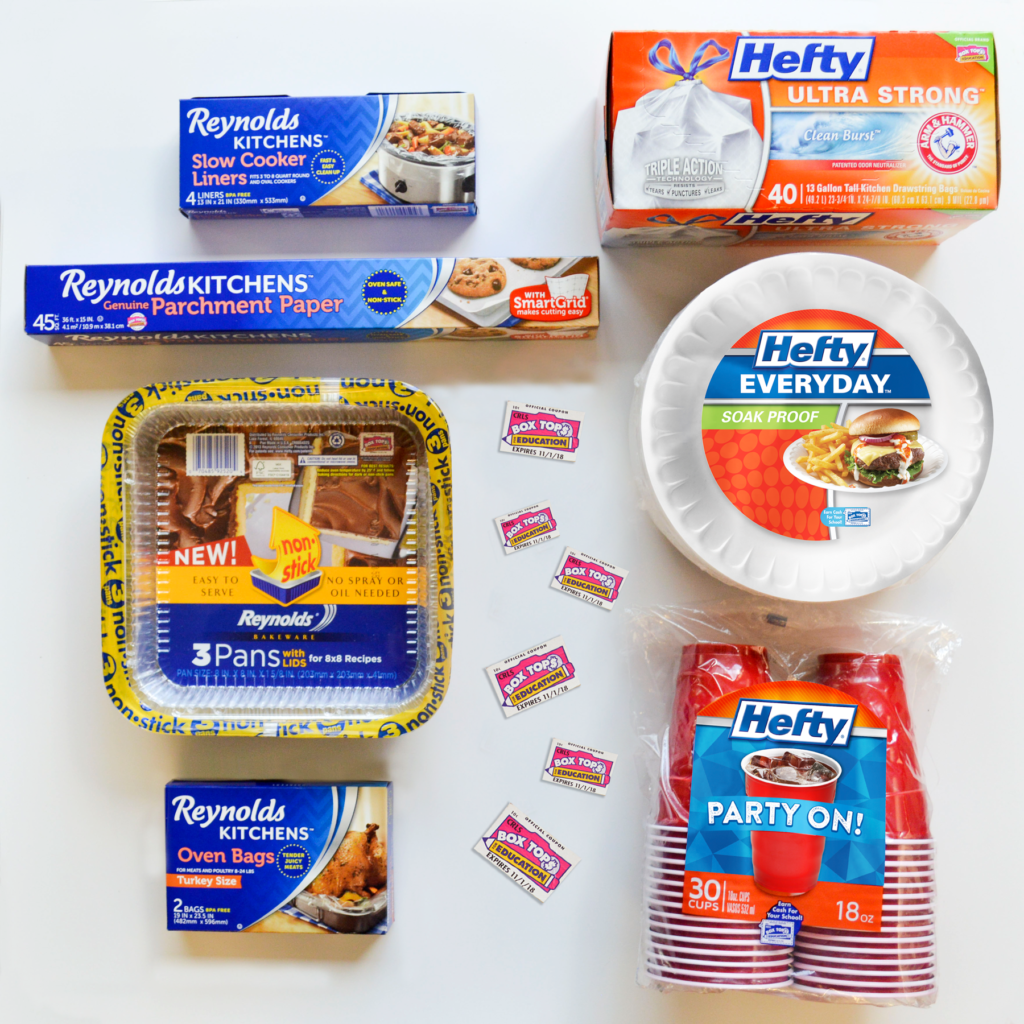 Now through August 29 you can enter here to be one of 50 daily instant winners and enter to win the grand prize of $1,000 worth of Box Tops for your school! A total of five schools will be chosen for the grand prize and you can enter once a day until 8/29 so bookmark the site. Be sure to visit as often as you can!
Simplify Dinner Time for Back to School
One way that you can simplify dinner is with one pan meals. There's nothing new about this concept but using Reynolds Oven Bags will make clean up after your meal a cinch! Not even mentioning how juicy your meats turn out when you use these…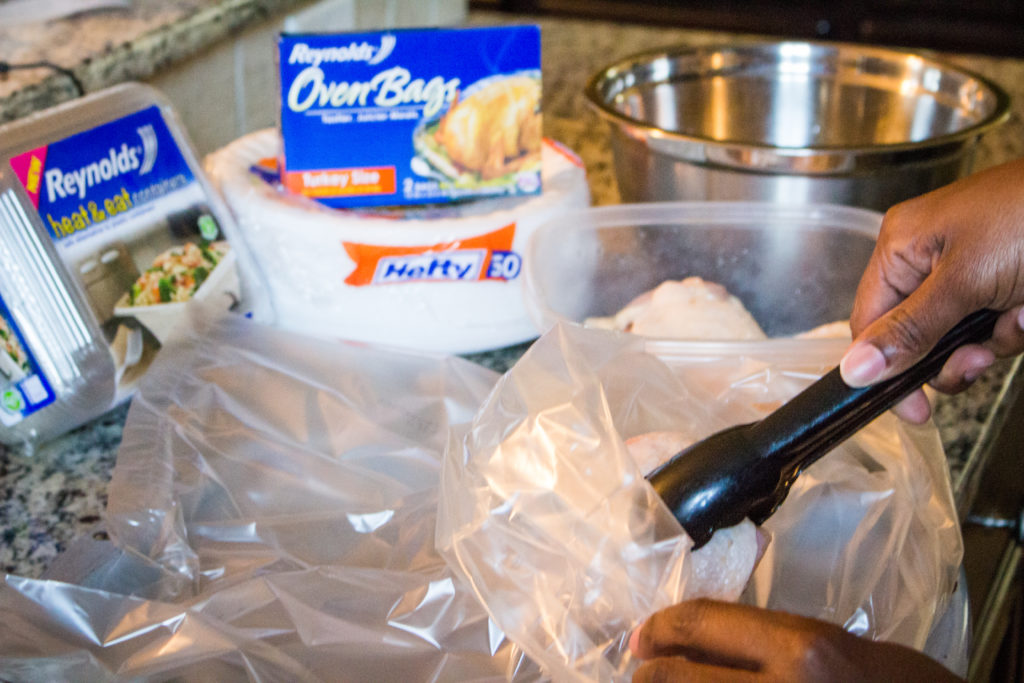 I prepped chicken thighs by brining them (in water, soy and worcestershire sauce, kosher salt and peppercorn) for 4 hours, prepped fresh green beans (seasoned with sun dried tomato dressing, yum) and added the chicken and beans into the oven bag. Then baked them for 1 hour at 350 deg F. Easy Peezy!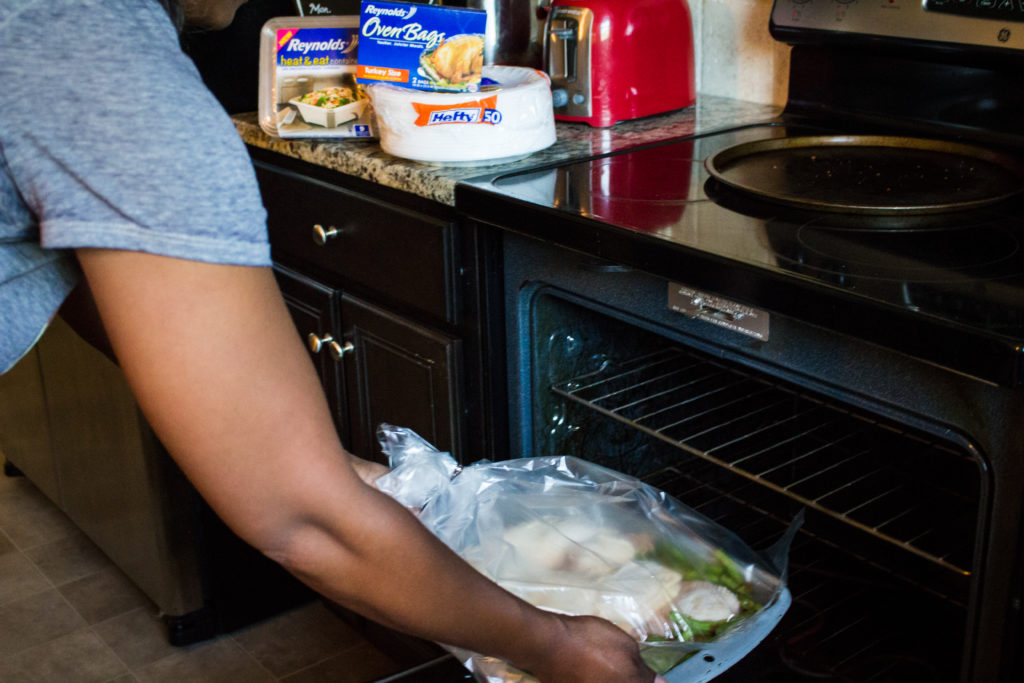 And while we're at it, another way to simplify dinner time is by shopping disposables with Reynolds Kitchens and Hefty, again for easy cleanup…little to no dishes, yes. So Hefty disposable plates is the way to go…just use and toss, no dishes to clean after dinner. Such a win!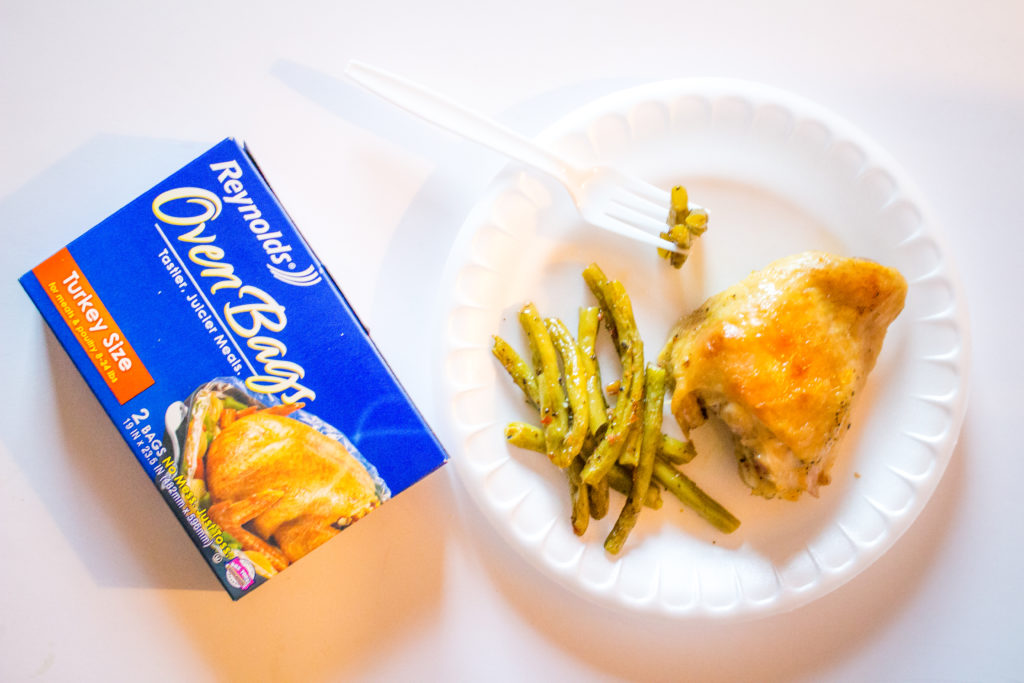 Annnnnd taking leftovers to work the next day, Reynolds Kitchens has you covered there too. Just pick up their new heat and eat containers!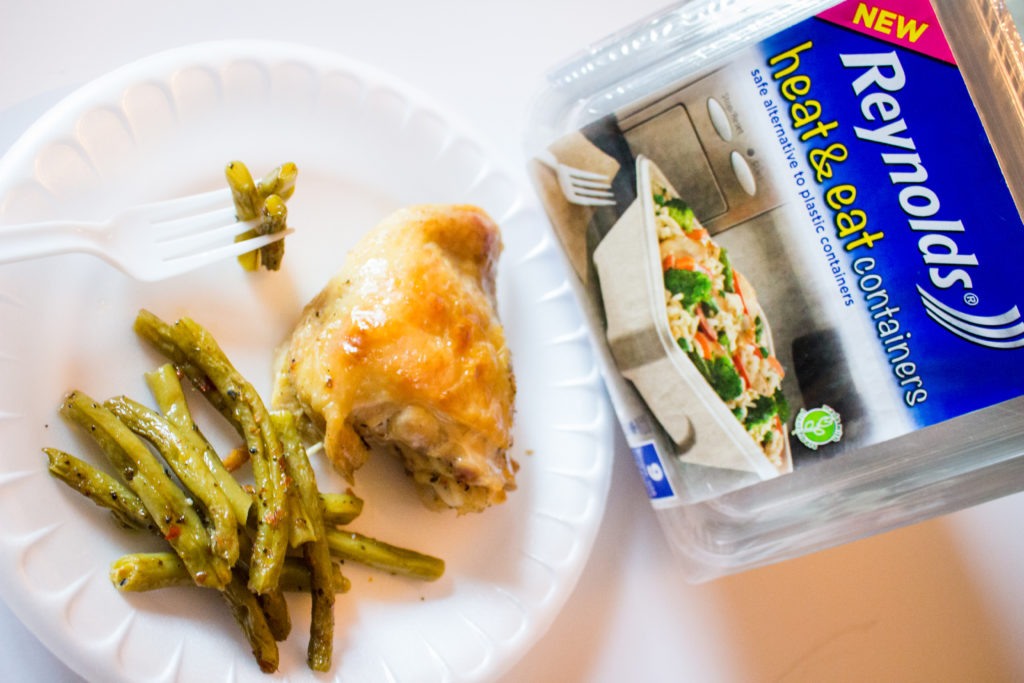 All these products are helping to simplify dinner time for back to school plus giving back to your schools, So Awesomesauce…I need an emoji Hi-Five here, Lol! So pick up these products and don't forget to enter to win big for your school!