This shop/post has been compensated by Collective Bias, INC. and The Coca-Cola Company, all opinions are mine alone. #SummerRefreshment #Publix #CollectiveBias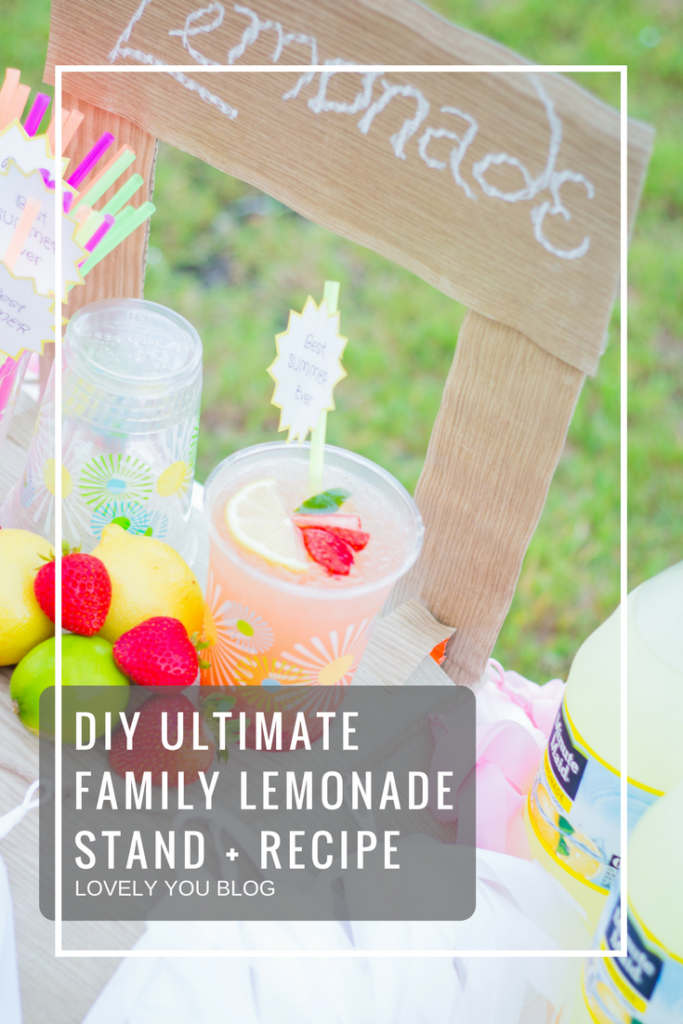 Just call us your typical pool and beach bums! We have been soaking up the sun all Summer long by the pool and at the beach. And nothing is more refreshing than Lemonade on a hot Summer's day. So I am sharing how Minute Maid® Lemonade is our family's must have for staying refreshed this Summer at the pool, at the beach or at home. PLUS keep reading to see how to make this DIY Ultimate Family Lemonade Stand with free straw topper printable and a super yummy Strawberry Lime Lemonade recipe.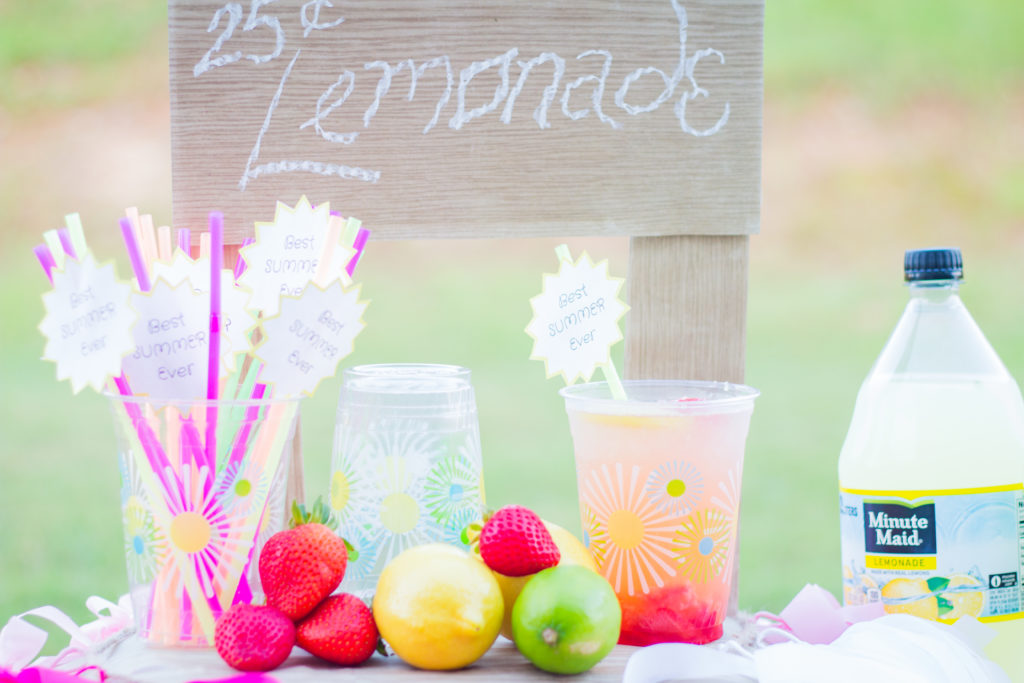 Thus far, Summer has been awesome if I do say so myself! As a blended family, Summer is when we get to spend the most time together as a family. From our family vacays away, to our beach trips to our poolside fun staycations, we are getting it in…making the most of our time together is what matters most.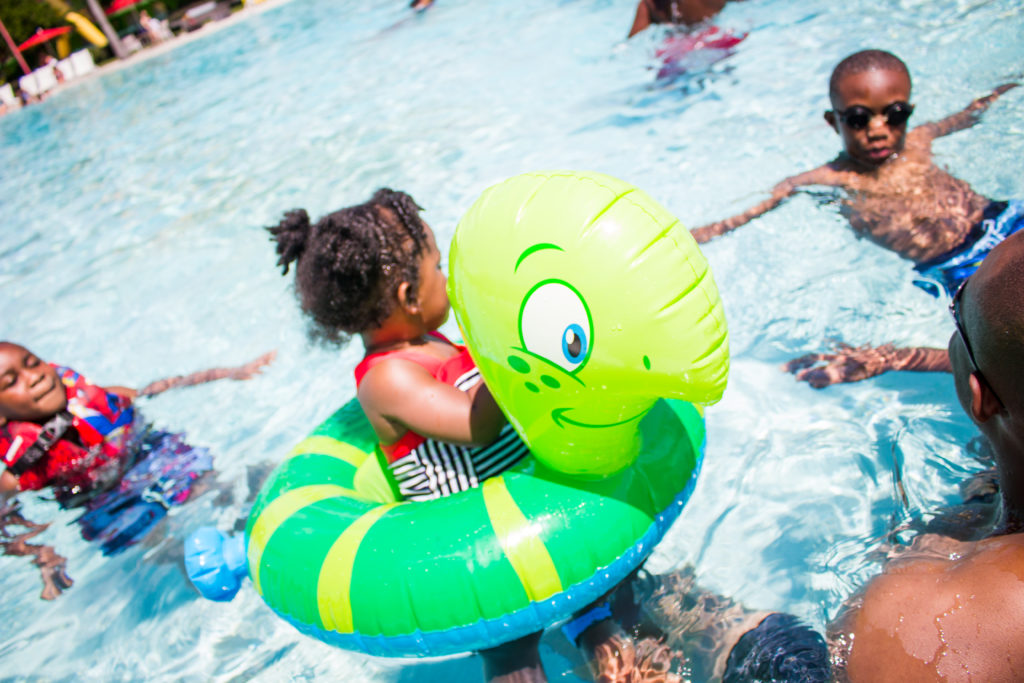 So, we recently stopped into Publix to pick up Minute Maid® Lemonade which is the base for this YUM Strawberry Lime Lemonade recipe that I'm sharing just for your Ultimate Family Lemonade Stand…yummy and refreshing for the entire family!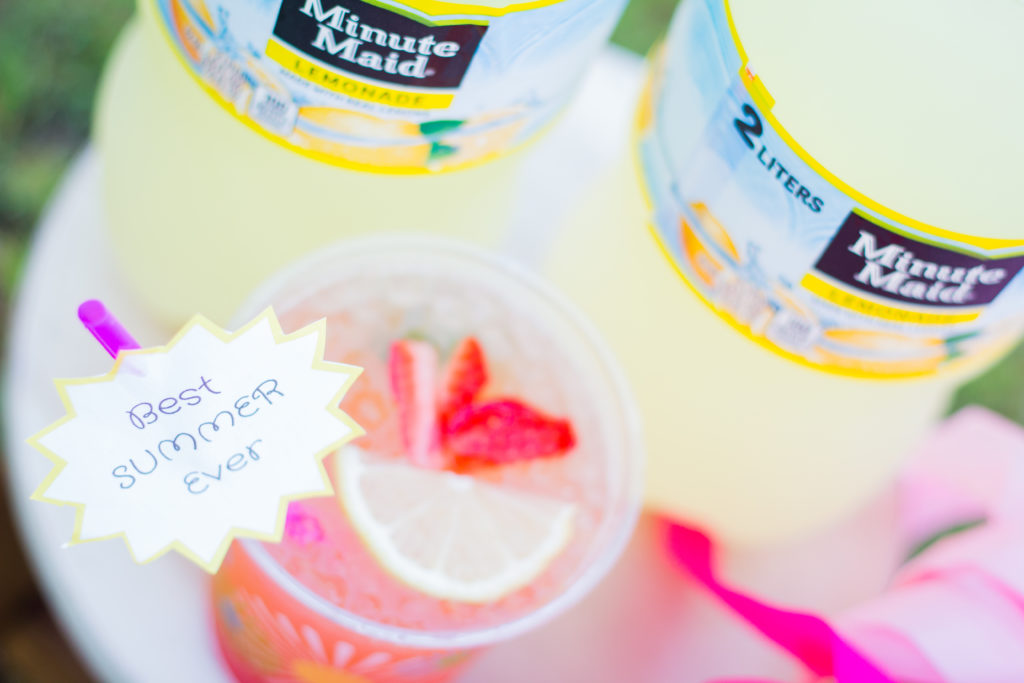 You can grab all the essentials for the drink recipe at your local Publix. Use the Publix store locator to find one near you.
Now we found the Minute Maid Lemonade on isle 6 and right now you can save a $1 when you buy any (2) 2-liters using the in-store coupon or earn a $1 on 12-pack, 12oz cans with Ibotta here.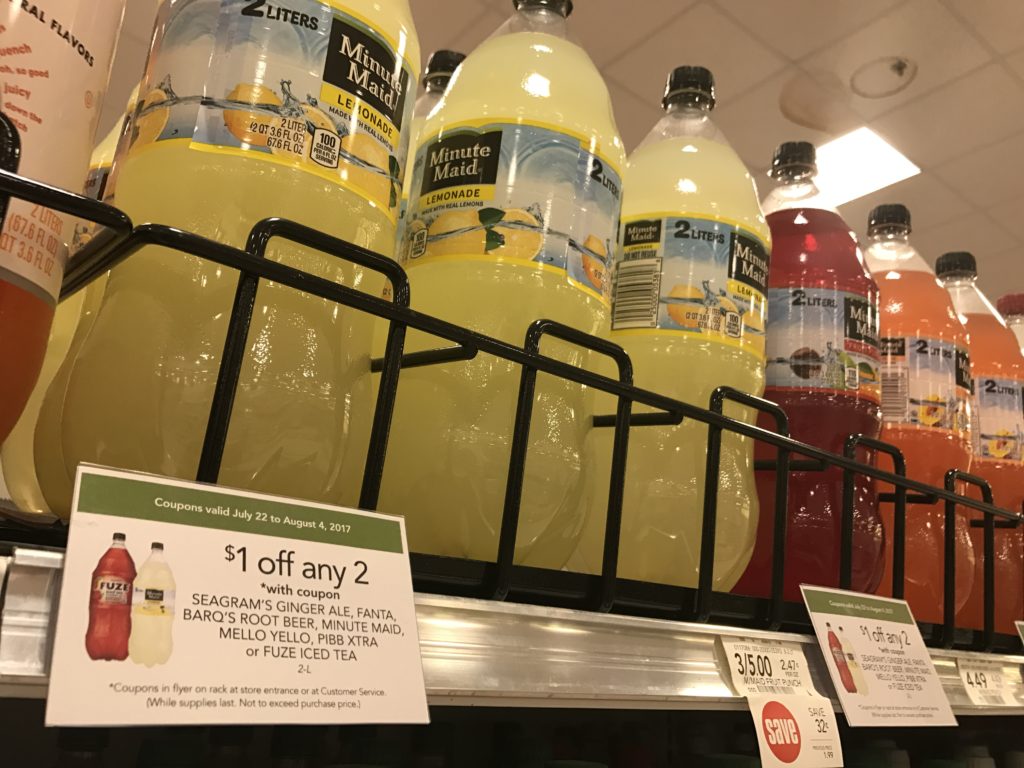 DIY Ultimate Family Lemonade Stand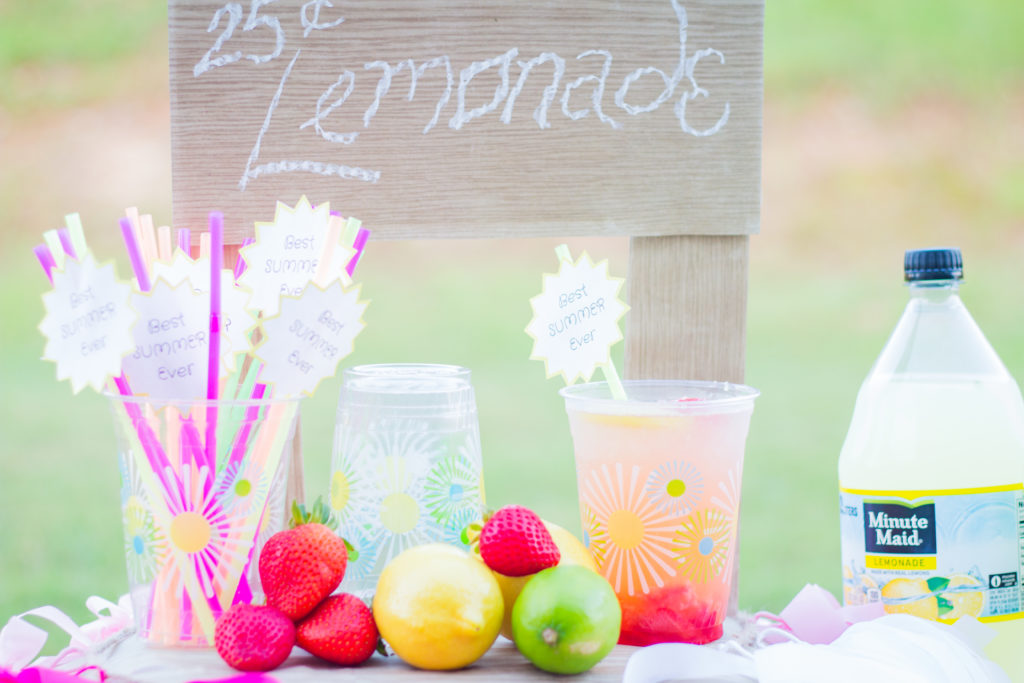 This easy DIY ultimate family lemonade stand is made using a styrofoam cooler, perfect for poolside and seaside, allowing our family more hours of fun together in the sun, making a splash of memories! Plus this lemonade stand is perfect for the entire family, bright, cheery and colorful with a tasty drink made with Minute Maid Lemonade after coming in from the sun.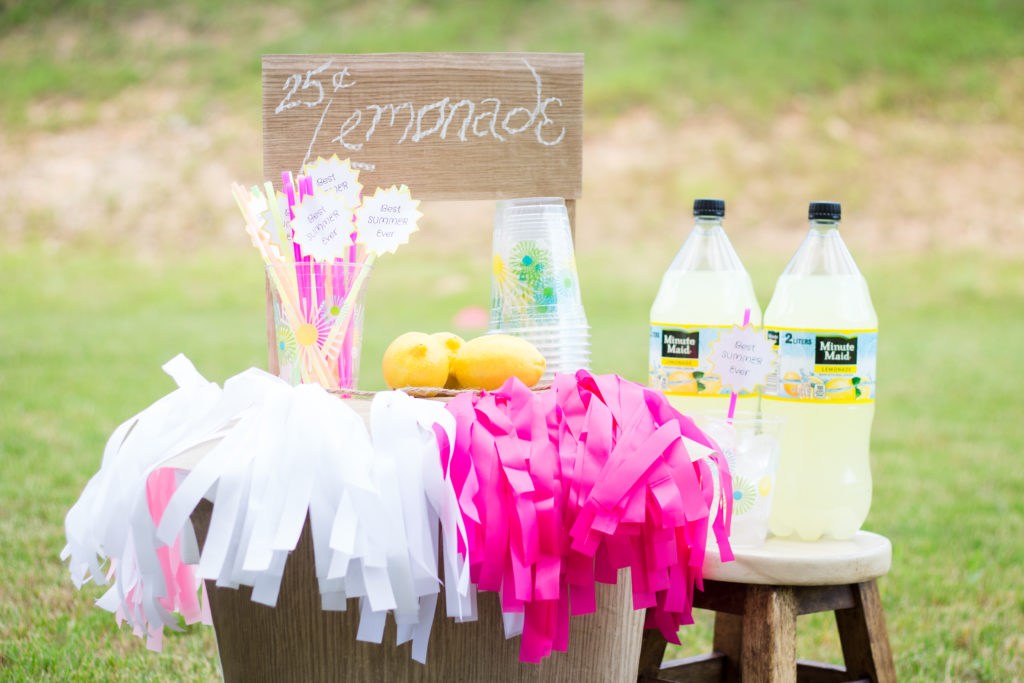 What You'll Need: Styrofoam Cooler, three (3) card board strips (2-2inx12in, 1-4inx12in), faux wood scrapbook paper, scissors, glue and chalk.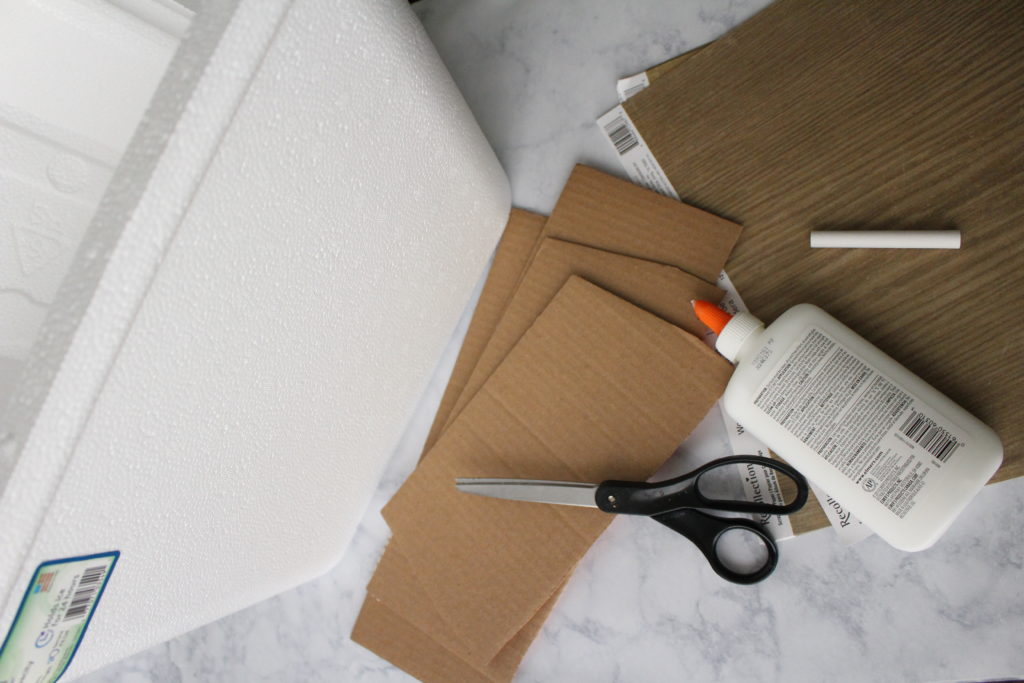 Instructions:
Cut slits (~2in) into the lid of the cooler about 6in apart. Using glue, attach the legs of the sign to the lid of cooler at the slits.
Fill cooler with ice and place drinks inside. Close lid and add pops of color with a fun streamer banner and colorful straws. 
Then print out these fun "Best Summer Ever" Straw Toppers (–>BestSUMMEREver) and tape to your straws.

You are now ready to serve your customers…Enjoy!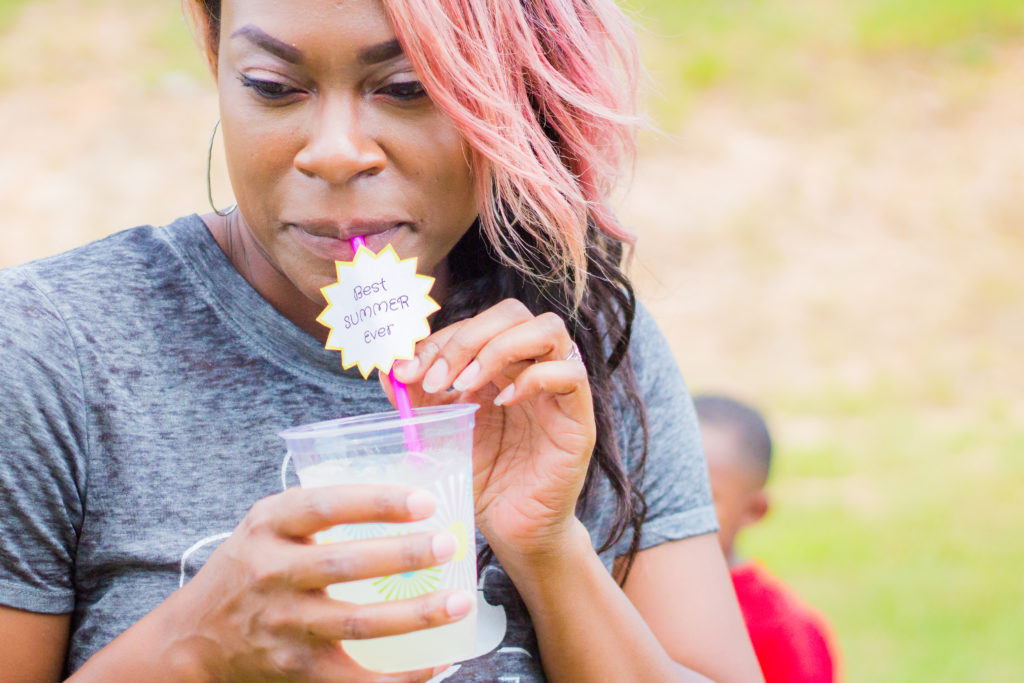 Now be sure to grab and save $1 when you buy any (2) 2-liters in-store coupon or earn $1 on  on 12-pack, 12oz cans here! And get the Strawberry Lime Lemonade recipe below…
Ingredients
1 Cup Fresh Strawberries (Cored/Sliced)
1 tsp Fresh Lime Juice
Minute Maid Lemonade
Instructions
Mix Strawberries, Lime Juice together in a saucepan over medium heat.
Bring to a boil, stir for 10 minutes to create a strawberry lime sauce.
Simmer for an addition 10 minutes and let cool.
Add 1 tablespoon of strawberry lime sauce to a cup.
Add in ice and fill up with Minute Maid Lemonade.
Stir together and serve.
Notes
http://www.lovelyyoublog.com/2017/08/07/diy-ultimate-family-lemonade-stand-recipe-printable/