One of my most favorite Disney Princess stories is Beauty and the Beast. And when the animated film came out nothing could be better. So I knew when we had the opportunity to visit the Be Our Guest Restaurant at Walt Disney World, that we would. With that, I'm sharing our Be Our Guest Walt Disney World Experience.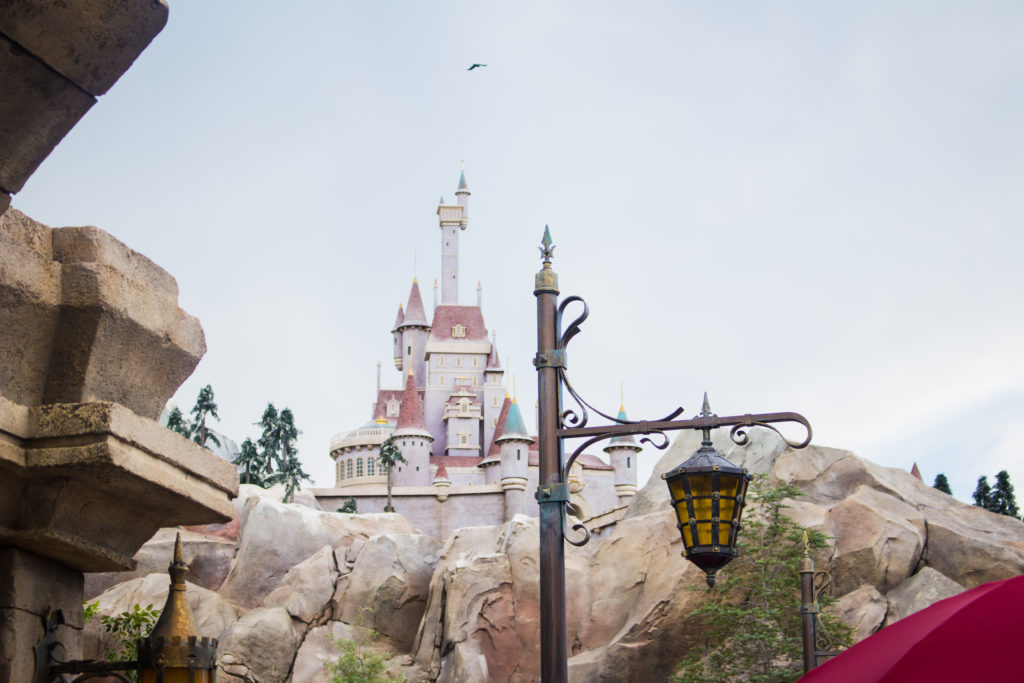 We enjoyed our Cinderella's Royal Table experience a few years ago and knew that we would enjoy the enchanted castle just as much. Visiting the Beast's castle had even a tad bit more sentiment for me this year as my Dad who is no longer with us would call our littlest Belle. And he would always always caption it with "like the Beauty and the Beast". So it was sweet to get her all dressed up as Belle as well as our oldest who is growing quickly out of this princess phase. But she obliged this year by wearing a Belle shirt with a tiara (which she loved)!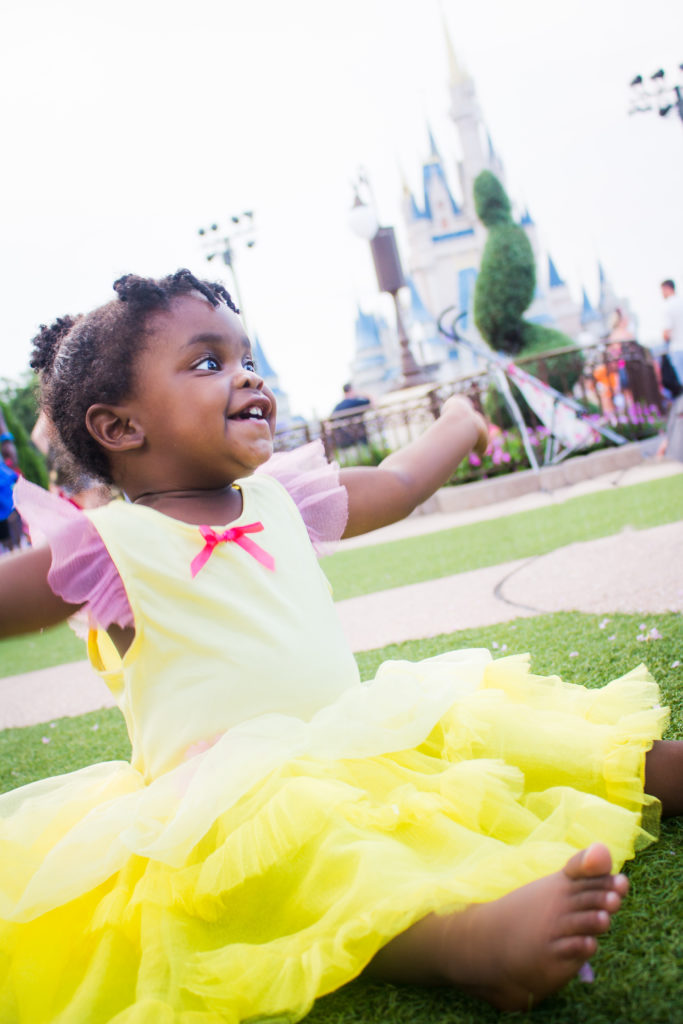 Now when booking you have to book beginning at 180 days in advance of your stay; otherwise you will not, I repeat, you will not get a reservation. It is a highly sought out restaurant at Disney.
So once you get in the castle, a cast member hands Lumière to one of the guest, in our case, our oldest and we were led to our table in the main dining area. But all the kids got the opportunity to hold him once we were seated. The waiter told us about the different areas of the castle (main dining where we sat, east wing and of course the west wing). During dinner, you can visit each area and then after dinner, you can visit the Master, the Beast!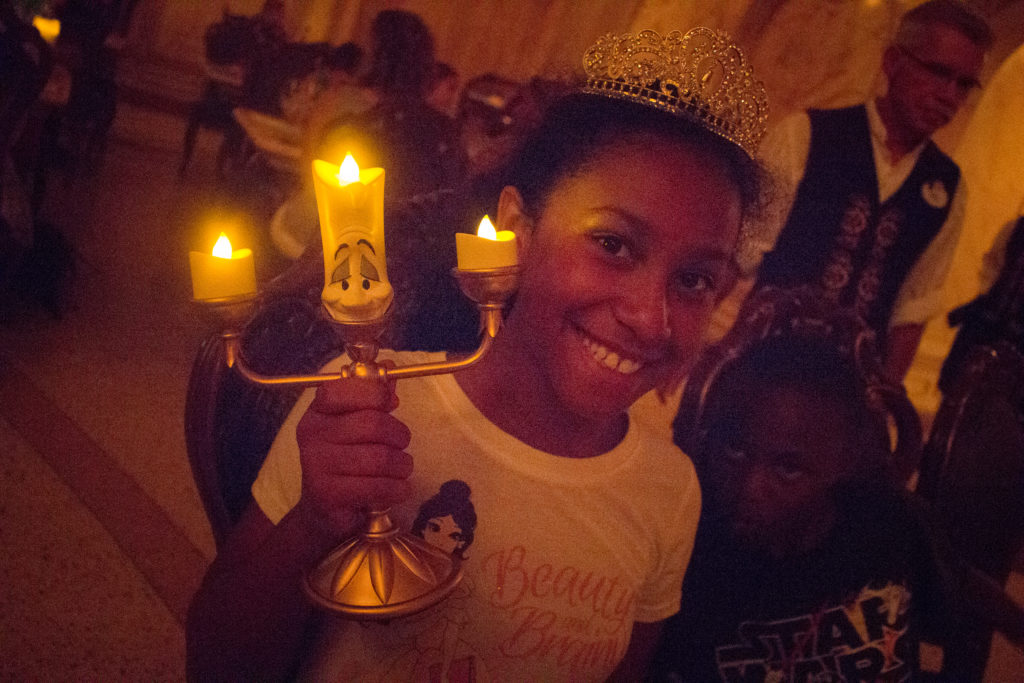 Be Our Guest Walt Disney World Experience
The Main Dining Room.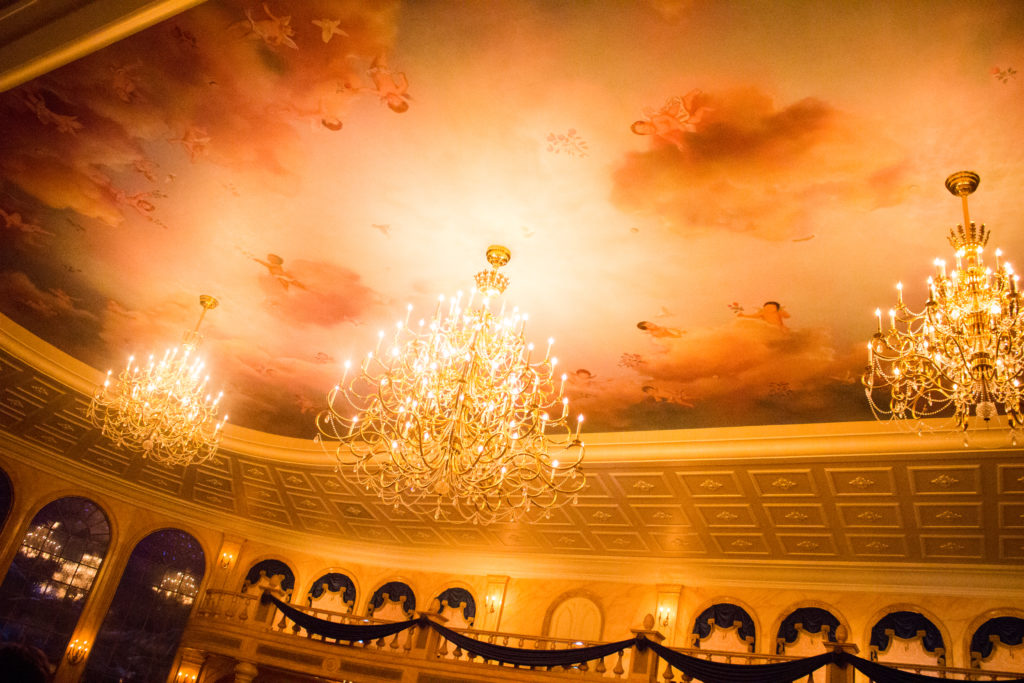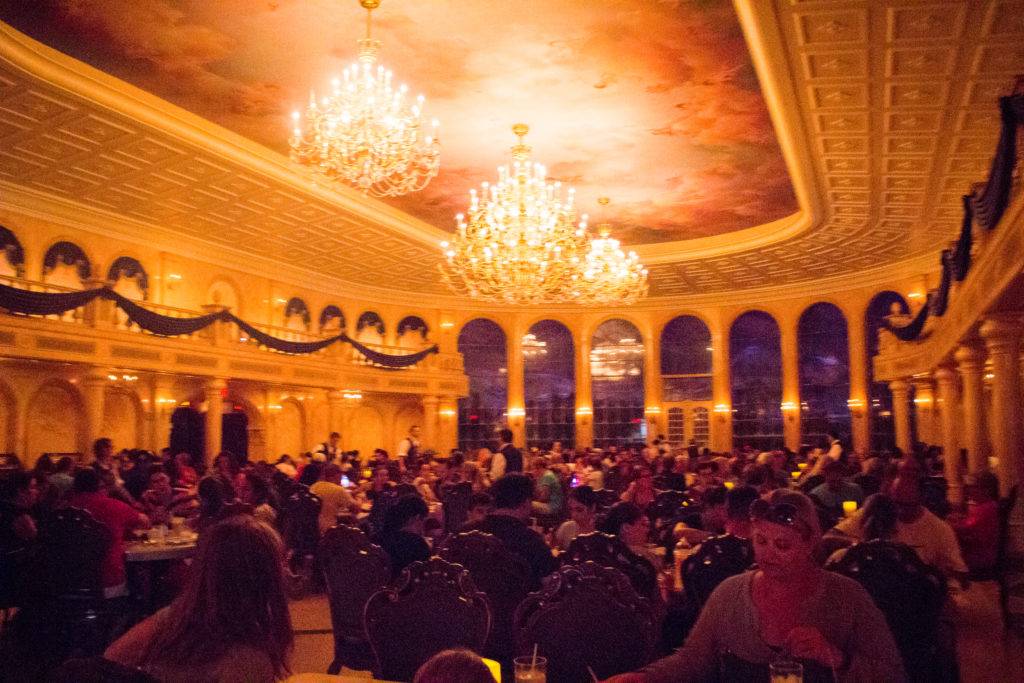 The East Wing.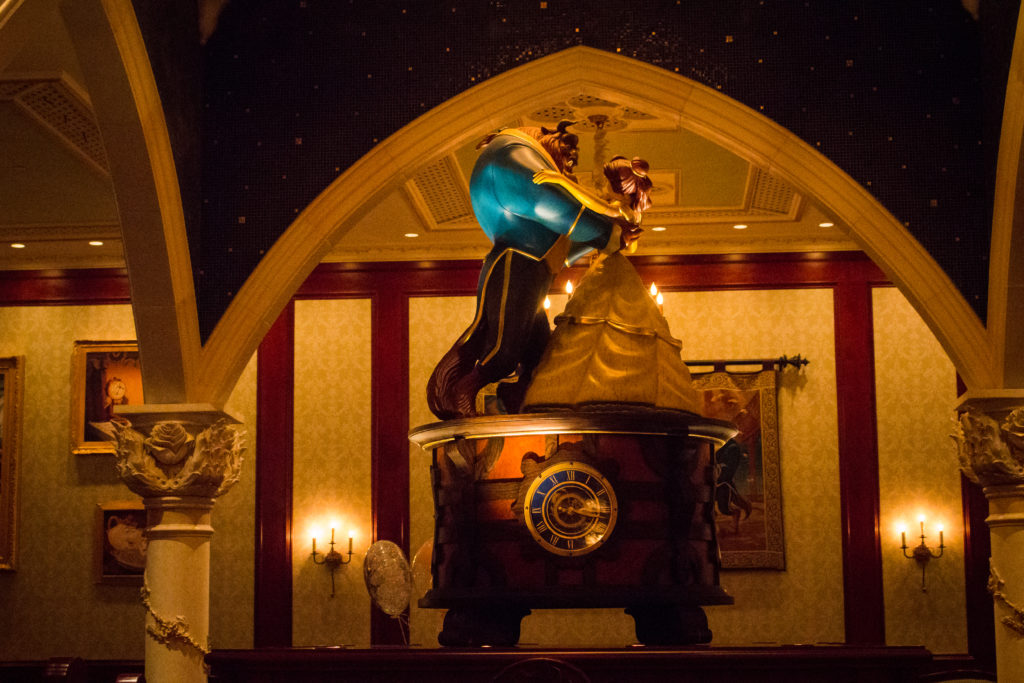 The West Wing.
The Famed Stained Glassed Window.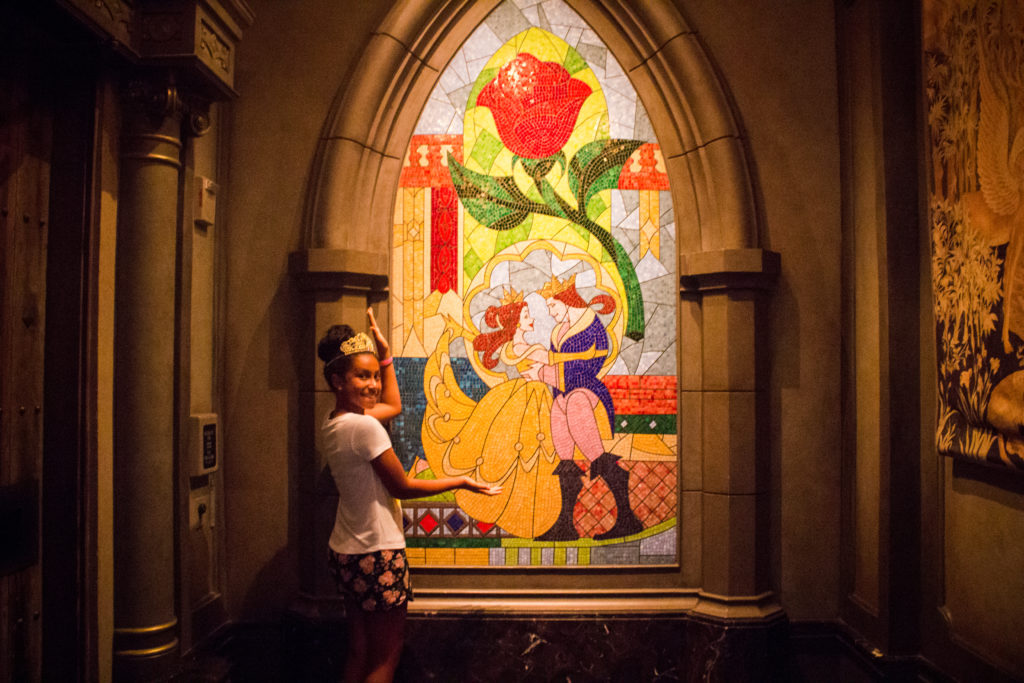 The Food-soooo tasty! Very flavorful, my Hubs got a strip steak and I got a braised beef dish, my oldest a pasta dish and the littles their usual chicken and fries. They offered a plethora of desserts including the "grey stuff, it's delicious, don't believe me ask the dishes" :)!
The Beast – after dinner we went to meet the Beast. By the time we made it to him, our youngest Belle was asleep…guess it was a long day for her.
Overall we had a great experience! What Disney character would you or your kids like to meet the most?