NC State Fair Field Trip – Nothing Could Be Finer
Attending the State Fair as a child then as parent are very different experiences but FUN TIMES all around!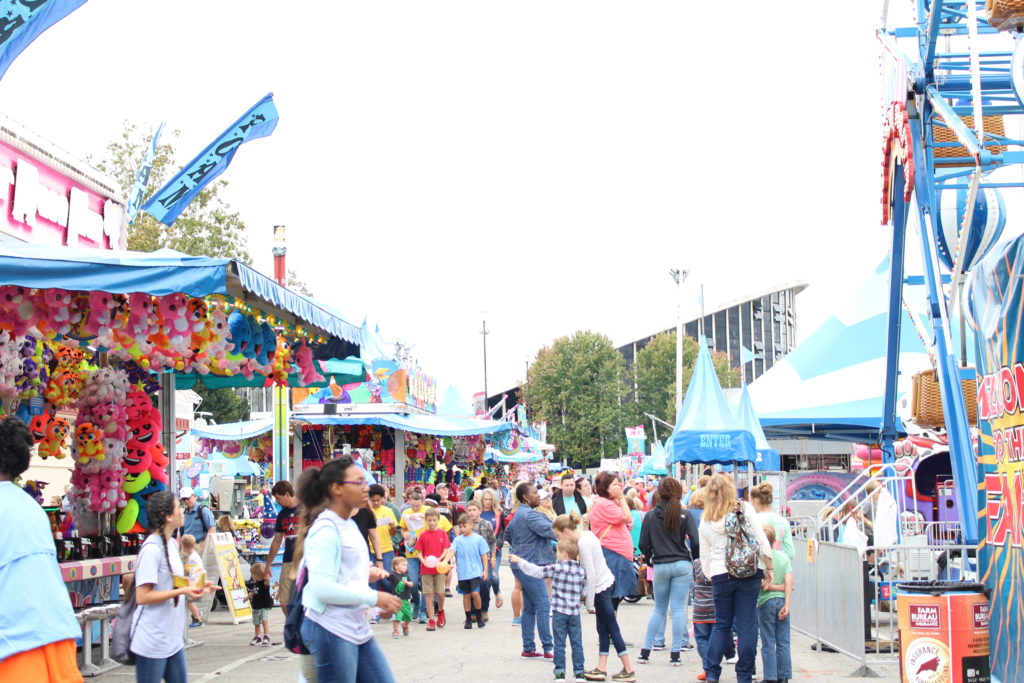 This year, I took the kids to the NC State Fair as a field trip, it seemed like the perfect reason to go. Now, we hadn't gone in a while since we vacation at Disney during our summer breaks. But, we felt that the kids had enough amusement for the year. So I decided to go this year as more of an educational venture, along with being able to enjoy some rides, sites, all the smells and of course some Fair Food!
Speaking of education, one cool thing that you can do is visit the NC State Fair Education page to get all kinds of freebies to add to your day. I printed the coloring pages and the scavenger hunt was pretty cool as well.
We started our field day with learning about NC Agriculture and Livestock. The kids were able to walk through live planted gardens receiving stamps from each section. And at the end, they received a prize.
Then we moved onto to touring through all the exhibits. This is one of our favorite things to do because we are able to sample some yummy treats! For FREE, like hush puppies from House of Autry, my little mans favorite…I didn't get pics because we ate them all way too fast lol!
We loved all the photo opps throughout the grounds as well…
and the Rides…
…and of course the Eats. I always, always get the roasted corn, it's just THE BEST at the fair. Our oldest loves the giant turkey legs. And we had to pick up our ole faithfuls: yummy funnel cake, cotton candy and candy apples to go.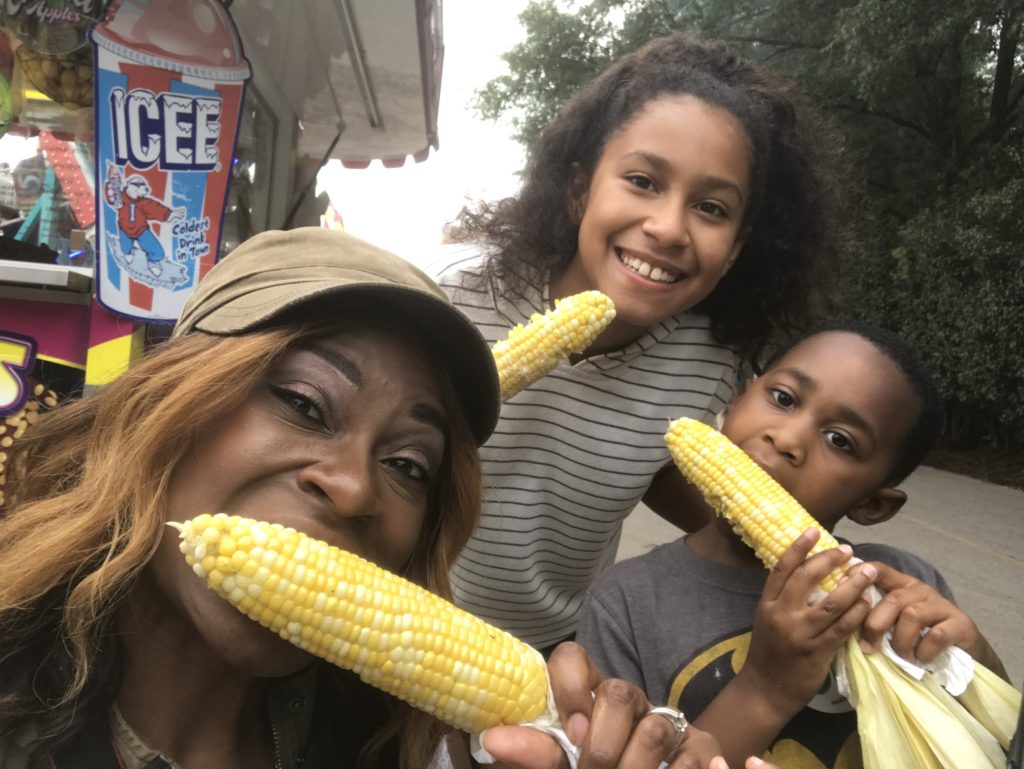 The kids also enjoyed some of the other activities found throughout the fair. There were quite a few 'side shows' for free like the 'Magic Beans' show. And this giant mural that they could color on to leave their mark…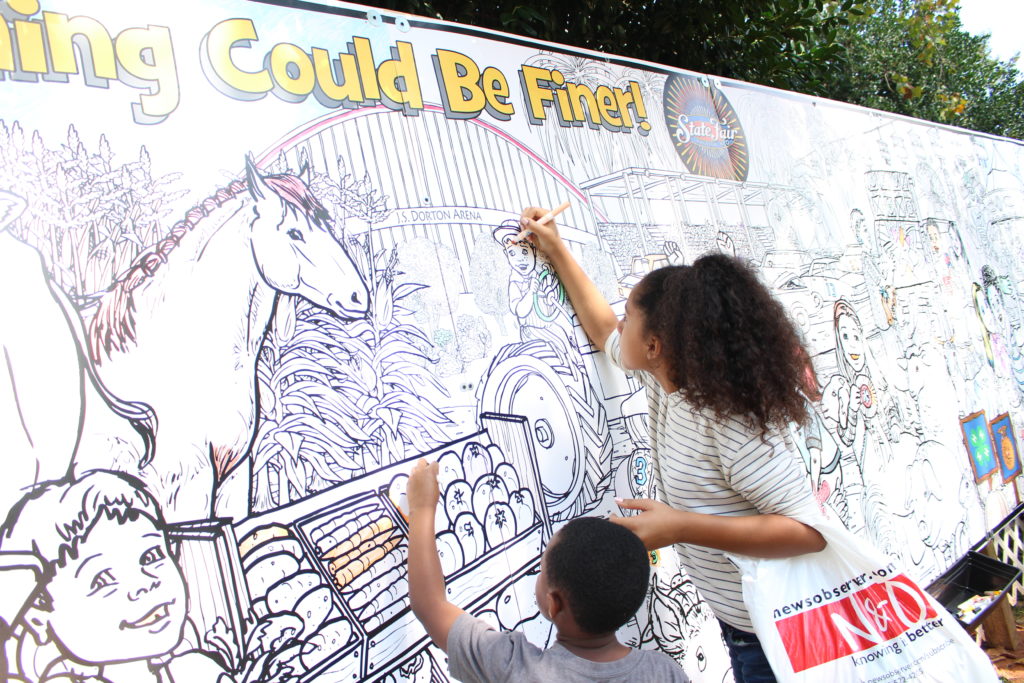 There's still time left as the NC State Fair ends on Sunday, October 22nd, so you can still get your tickets here. Education is Fun :)!
Have you visited your State Fair this year or plan to? What's your favorite things to do there?