Fall Style Vibes: Long Sleeves, Leggings, Hats
Fall Style Vibes. So Yeah I know that Black supposedly really isn't a color, it's the absence of color or light but its STILL, still my favorite… When the weather gets cooler, I love to bring on the black. I'd wear more black even in the warmer months if I didn't think I'd burn up outside lol…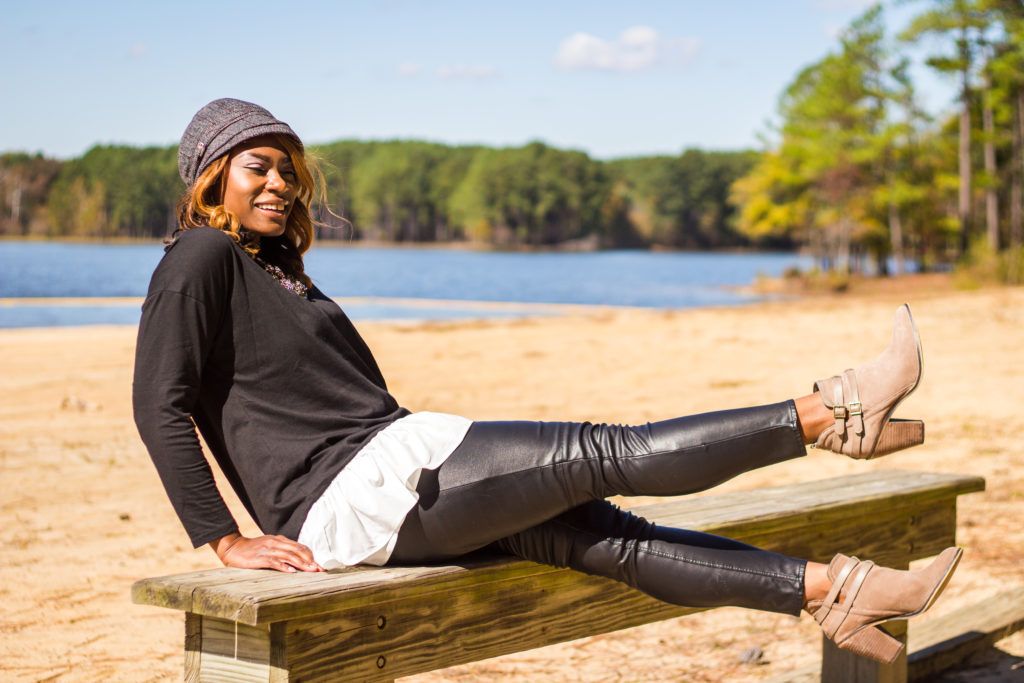 So how many ways can you really wear black when you wear it quite often? Believe me there's many ways, I said many! By playing around with different textures, shapes and designs, you could literally wear black everyday. Without it looking quite the same.
Although I do love black, I also love pairing some color. Like this white flounce hem of the top featured in this post and this super cute plaid hat! It seems that plaid is always in for Fall… but this print is most typically styled in some type of top or scarf. This Fall season, try it with a hat, a purse, or even shoes…
What's your Fall Style Vibes?
Get The Look