I couldn't let this Christmas season go by without sharing the Gift that keeps on giving. The reason for the season! And that is the birth of our Lord and Savior Jesus Christ. He is the gift that God gave to all of us. And the best part is that this gift continues in so many ways to give back to us when we choose to receive it.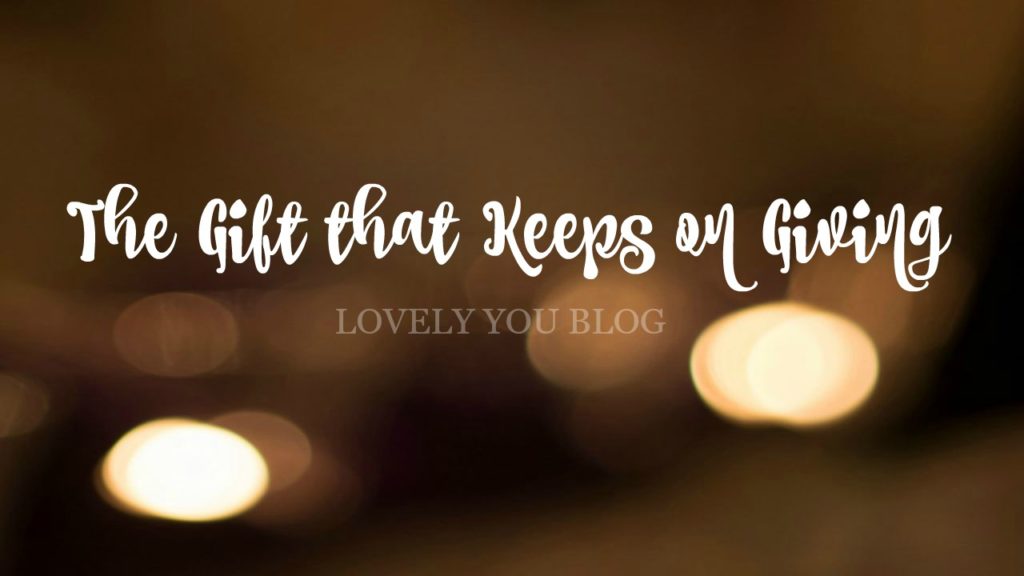 And there were shepherds living out in the fields nearby, keeping watch over their flocks at night. An angel of the Lord appeared to them, and the glory of the Lord shone around them, and they were terrified. But the angel said to them, "Do not be afraid. I bring you good news that will cause great joy for all the people. Today in the town of David a Savior has been born to you; he is the Messiah, the Lord. This will be a sign to you: You will find a baby wrapped in cloths and lying in a manger." Suddenly a great company of the heavenly host appeared with the angel, praising God and saying, "Glory to God in the highest heaven, and on earth peace to those on whom his favor rests." Luke 2:8-14
The Gift That Keeps On Giving
Jesus is the gift that keeps on giving, because HE…
continues to bring peace,
continues to heal,
continues to deliver,
continues to provide,
continues to bring joy,
continues to bring hope,
continues to love,
continues to forgive,
continues to extend grace,
continues to bring light into the darkness!
And those who are wise, still seek HIM. And if you haven't accepted this free gift, consider accepting Jesus into your heart today!
If you declare with your mouth, "Jesus is Lord," and believe in your heart that God raised him from the dead, you will be saved. Romans 10:9
If you accepted this gift, I would love to hear from you. So that I can keep you in prayer throughout the year and throughout your beautiful journey of getting to know the gift of the Savior even more!
Merry Christmas Lovelies!