Disclosure: I was provided a voucher from Glamping HUB in exchange for an honest review of an accommodation. However, my opinions here are solely my own.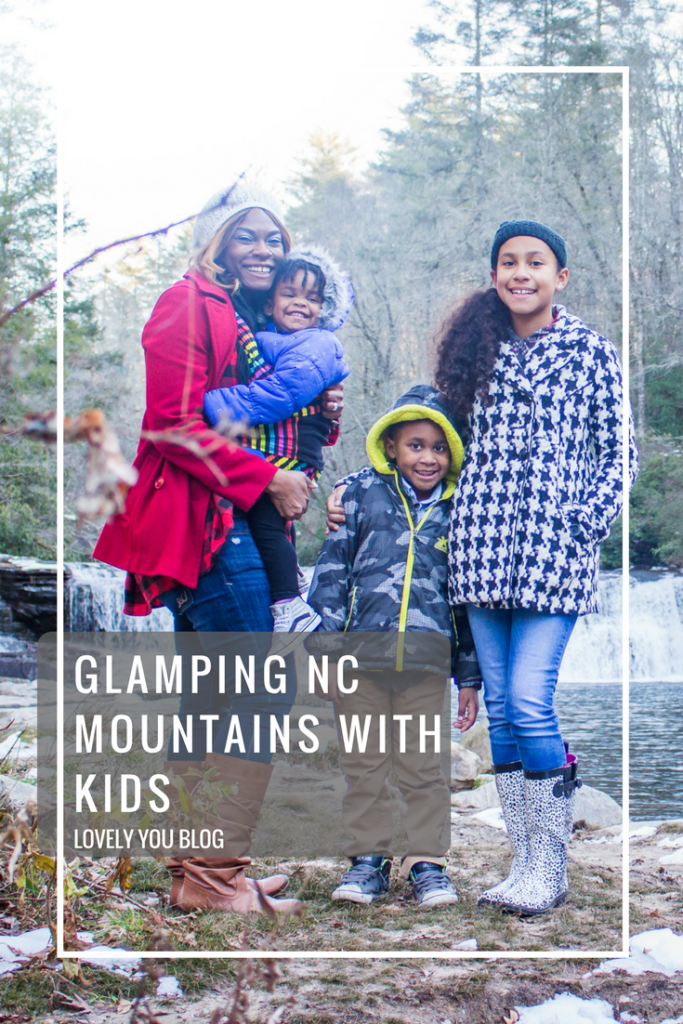 Let's ditch the hotel and head to a remote spot in the woods to sleep for the night, said noone ever! Well maybe if you love the outdoors…and um, no that's not me. But I did say Yes to going glamping! And may I add, Glamping NC Mountains with kids because glamping is the only way to camp! So today, I'm sharing a review of our stay during our 1st Glamping experience in the North Carolina mountains!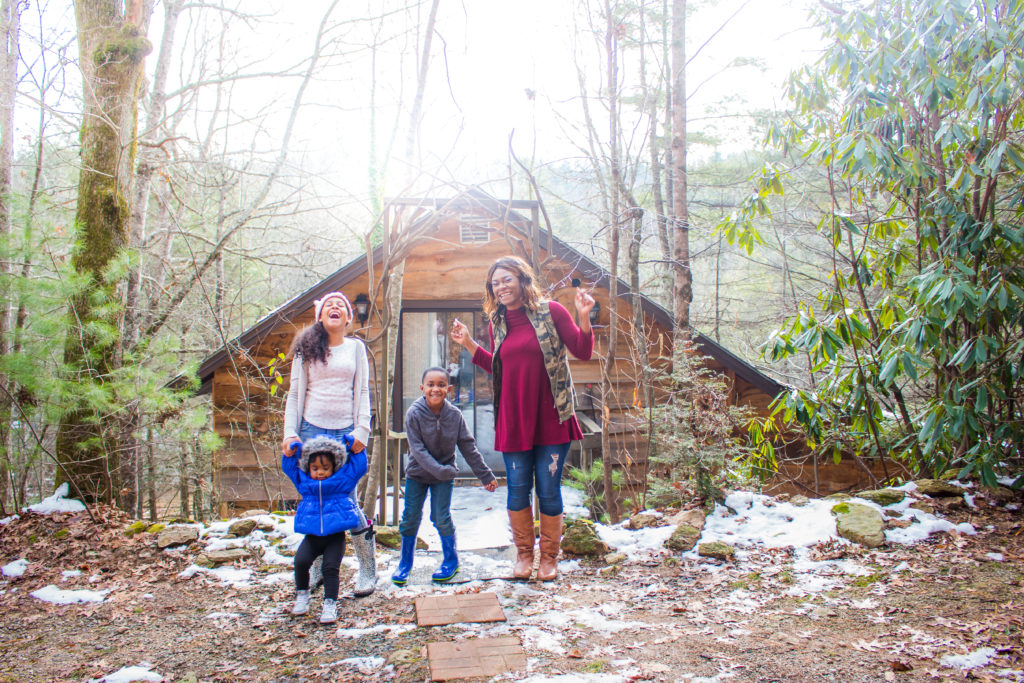 So what is Glamping? Simply put, it's camping but with a few more comforts than what you would normally have for traditional camping…from the basics of running water to some luxury items like a hot tub! Check this custom bed in the master bedroom of our cabin, nothing close to a sleeping bag on the cold ground, right…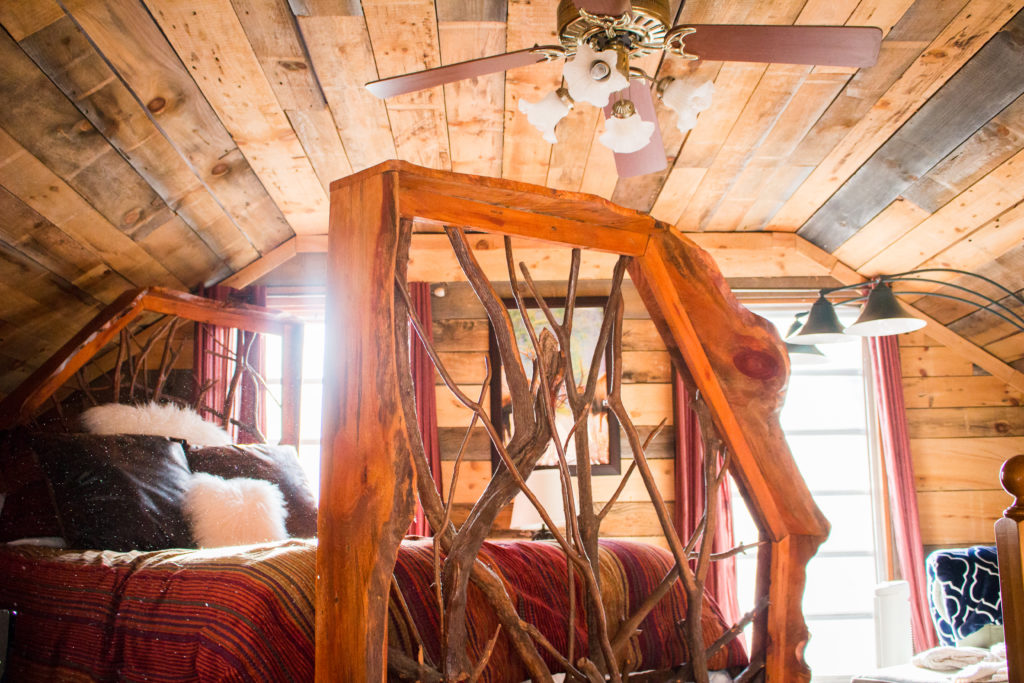 Our stay at Hoot Owl Cabin in Hidden Valley, NC couldn't have been any better for our 1st Glamping experience! Tucked somewhat remotely away in the North Carolina Mountains. And when I say remote, that's with no cell service (gasp!). However, the place does have internet and a land line with unlimited calling. Plus, this place offered all the comforts of home but with the total cabin camping feel…shiplap heaven! Located near Asheville NC, and about 20 minutes from Hendersonville NC, I found the cabin and location to be perfect for exploring and feeling like a local.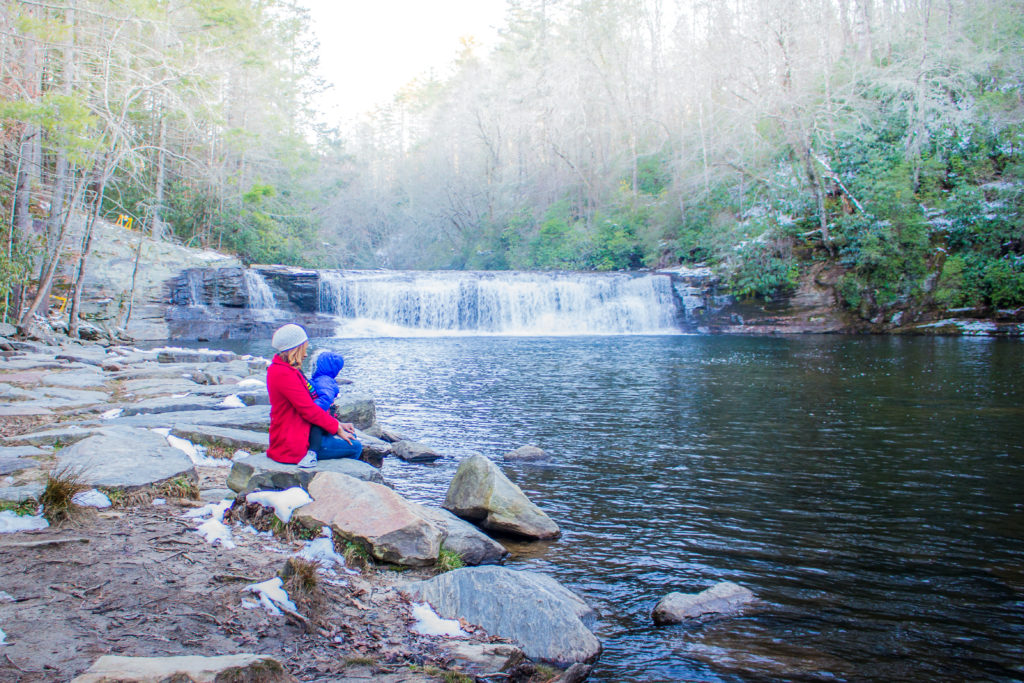 The kids and I were able to enjoy some hiking and waterfalls at Dupont State Park. We also visited Biltmore Estate in Asheville, and Chimney Rock nearby. All within a reasonable distance from the cabin.
Now back to the cabin, I came across this gem while browsing the Glamping Hub, the ultimate place for all things glamping…YAS! The site was easy to navigate through and I found it simple for booking.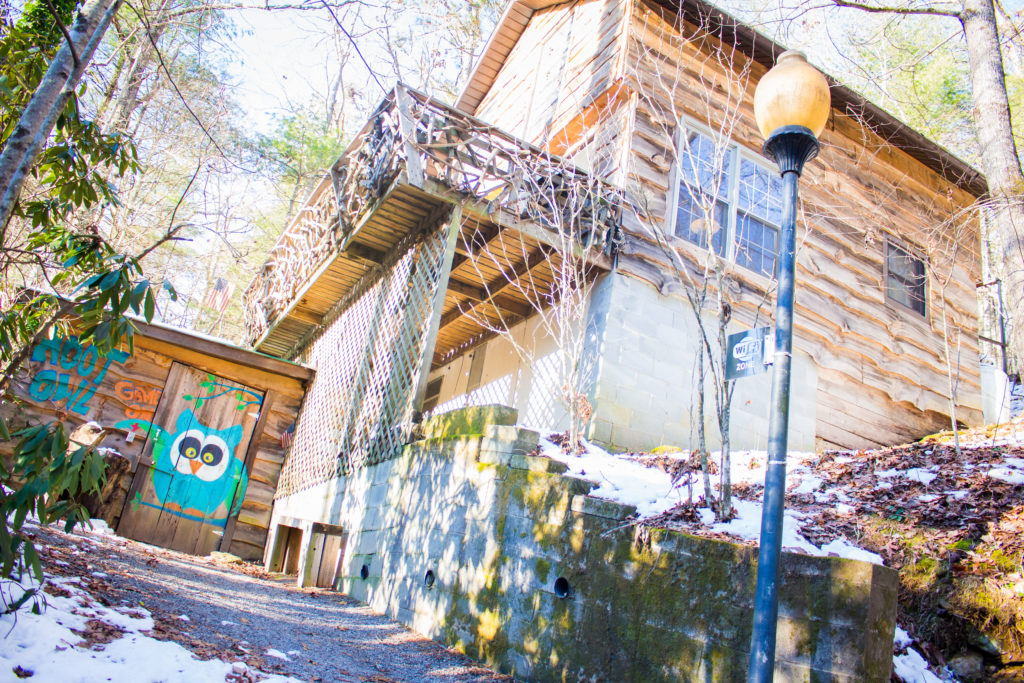 Glamping NC Mountains with kids
The 2 Bedroom 2 Bath Hoot Owl Cabin has a rustic, artsy, eclectic charm that I love…a style that definitely vibes with me and the kids loved it as well. And as you can probably guess by the name of the cabin, it has an owl theme motif. The kids even tried counting the number of owls they could locate throughout the cabin.
Upon arriving, we were welcomed with a warm burning fire in the fireplace! Along with a welcome note from the hosts and a bottle of champange…how awesome! Now since I don't drink, I left this for the next happy glampers ;)!
It was super cool to actually meet the hosts of this place during our stay. They were super nice and friendly, willing to assist us with anything if we needed it. They called to check on us the first night. And I couldn't get the fireplace lit the next night so, they came over and lit if for us. We were already plenty warm with the other heaters, I assure you but it was so nice of them to stop over to check on us!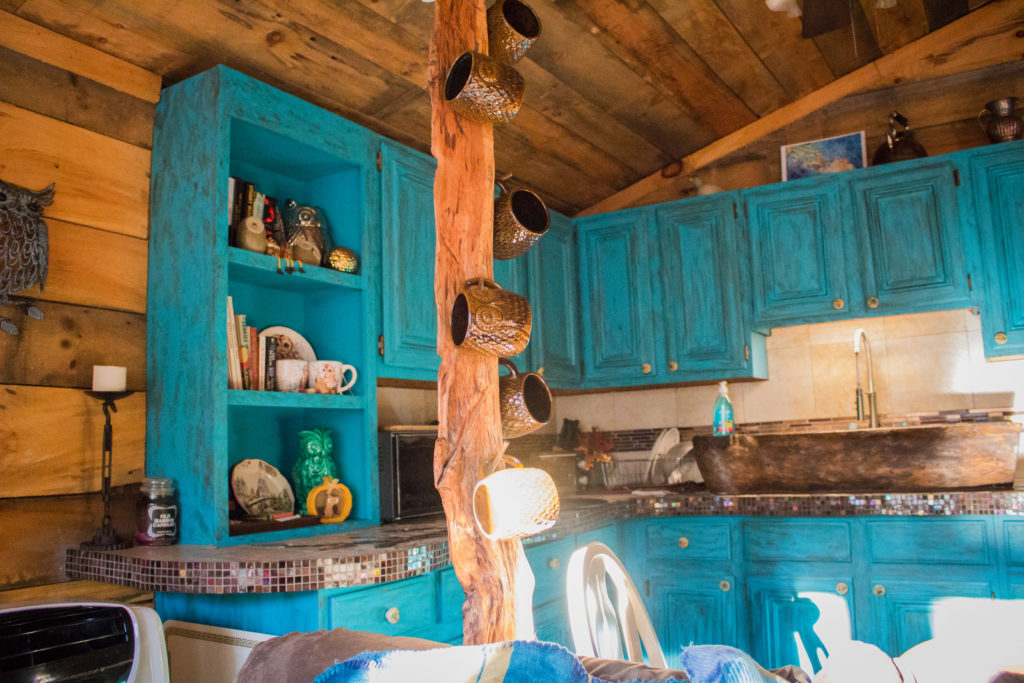 Now, this place also offers a four wheeler for exploring the trails along the cabin upon request. A game room and a hot tub, all at this little piece of GLAM in the woods!
I'm telling you, this experience was AH-MAZING! And I have already begun looking for our next destination. Now go checkout Glamping Hub and in the comments, let me know where'd you go glamping!